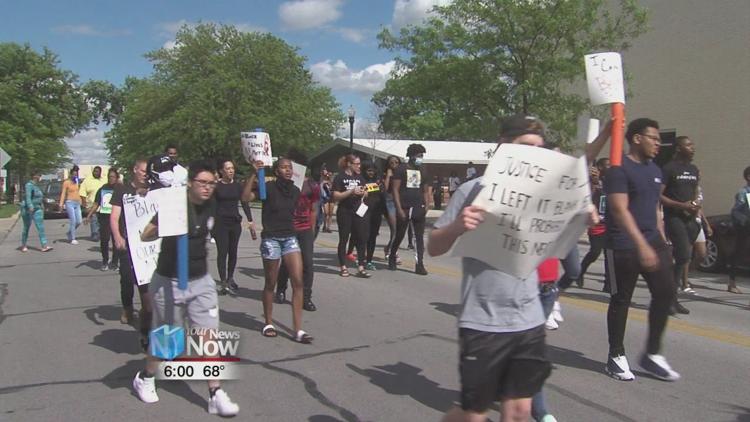 A peaceful protest moved through downtown Lima today to fight against police brutality. 
Curtis Shannon Jr., an 18-year-old from Lima organized the protest today not only for justice for George Floyd who was murdered by a police officer just days ago in Minneapolis, but also for those in Lima who have been victims of police brutality.
Shannon shed light on the death of Tarika Wilson in 2008, when Joseph Chavalia, a Lima police Sergeant, shot and killed her in her own home while she was unarmed and holding her baby. The officer was later acquitted.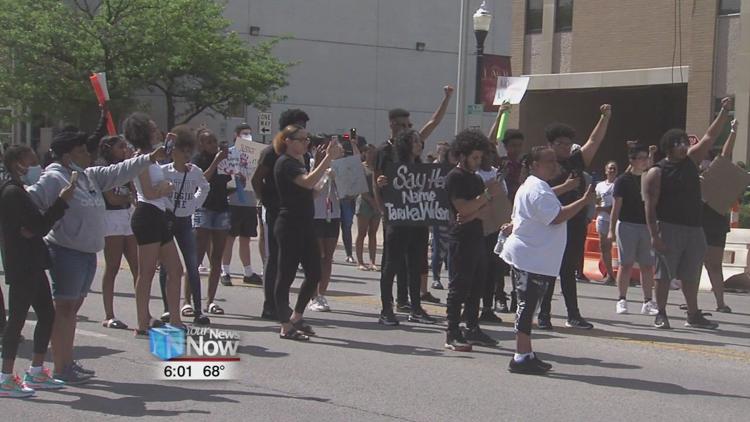 The protesters marched from St. Rita's to the police station and back chanting "black lives matter" and "no justice, no peace." Shannon said that while he sees people are rioting in other parts of the country, and even in our state, he wants to keep things peaceful in Lima.
"I had to make sure today that we didn't feed into the violence, we didn't lash out, we didn't give back to the negative feedback that we were receiving, that we ignored everything, and made sure that we stayed focused on our goal," says Shannon. "We know that violence can create awareness, but so can a successful peaceful protest." 
The next protest in downtown Lima is scheduled for June 6th, and you can find out more by searching for the No Justice No Peace March event on facebook.