People now have the chance to get their hands on the new Neil Armstrong commemorative coin, a collectible item that celebrates the 50th anniversary trip to the moon.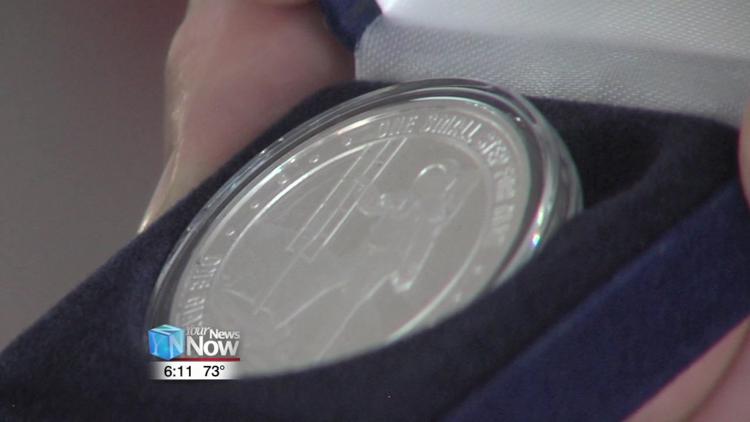 The new fine silver commemorative 50th anniversary Apollo 11 coins feature Armstrong stepping onto the moon and the Armstrong Air and Space Museum. The coins are $75 and can be purchased at Casa Chic, Riverside Art Center, Wapakoneta Daily News, and the Armstrong Air and Space Museum. The co-chair of the 2019 celebration committee says these coins are special because they celebrate man's greatest achievements and it's a pride and joy for people around the world.
"We think that this coin is a way to celebrate that. A keepsake, a gift for family members, or business colleagues, or for graduates coming up soon. We think that it's an important way to keep that spirit alive," said Greg Myers, 2019 Celebration Committee co-chair.
The owners of Casa Chic say they are excited to have the opportunity to sell these new coins.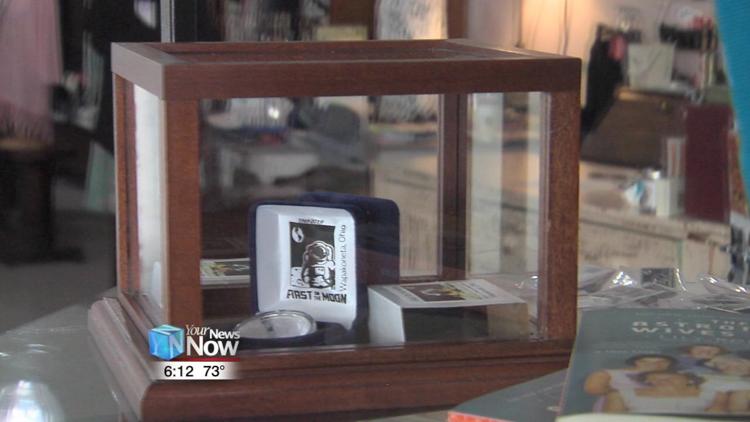 "We're very excited about the coin here at Casa Chic, as we are with all of the 2019 celebration committee things. We're very honored that they would choose us, we're open seven days a week so it was a perfect place for some of these things to come on sale," said Landa Tomlinson, Casa Chic co-owner.
The money raised from the coins will go towards funding the 50th anniversary Apollo 11 Mission to the Moon events in July.