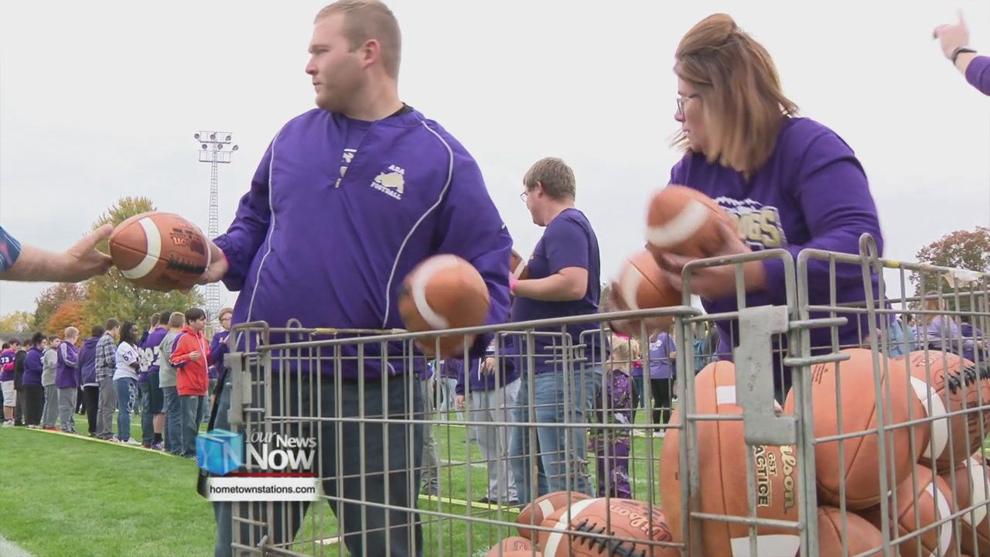 For the second time this year, a community in West Central Ohio is chasing a world record attempt.
It's only fitting the place home to the Wilson Football Factory, tries to get their name etched into the Guinness Book of World Records using footballs. But a couple thousand people didn't gather at War Memorial Park for the glory, but to celebrate Ada and come together, all thanks to the high school principal.
"We really value our community and we know how lucky we are to have such a supportive community, supportive businesses," said Dan Lee, organizer of the attempt and Ada High School principal. "We kind of started bouncing ideas off each other and we thought hey, Guinness World Record, could we set that? Found out that they had these type of records and we thought it's got to involve Ghio Northern. It's got to involve Wilson Football."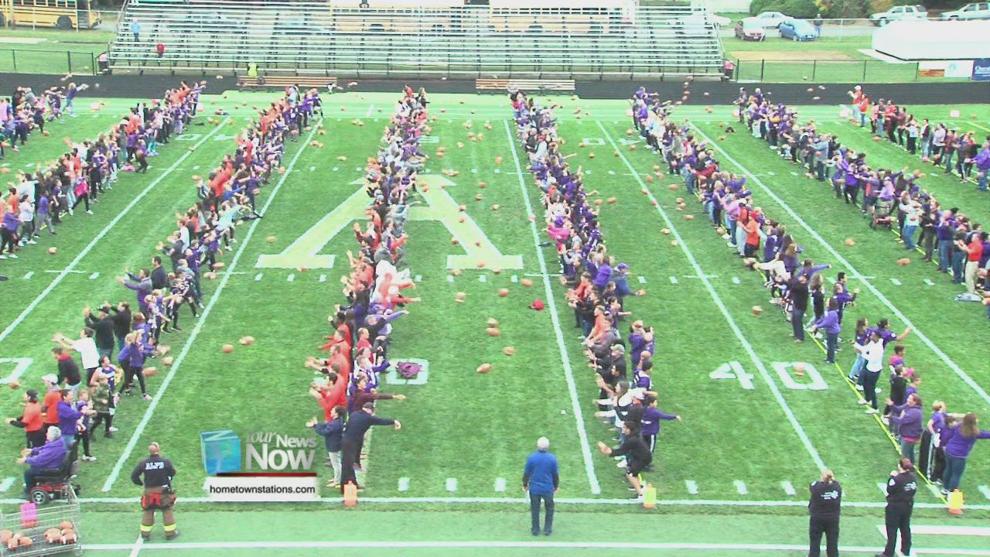 The attempt was to set a world record not break one, the most people simultaneously throwing a football. The ball had to go at least five yards but didn't need to be caught. The goal was to have 1,000 pairs of people. Students and staff from Ada schools and Ohio Northern took part. Employees of Liberty National Bank and Wilson joined in as well. Not to mention, Wilson donated 1,000 footballs for the attempt.
"Obviously, very special," Andy Wentling said, plant manager of Wilson Football Factory. "We have a great community here. It's small, tight, right. The principal reached out to us and we're happy to help out."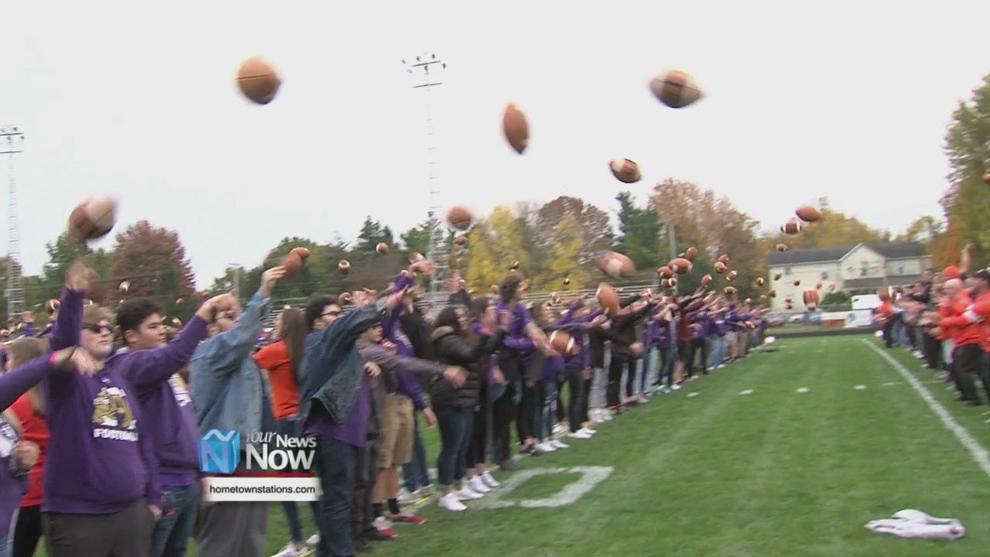 So, how did it go?
They only needed 250 simultaneous throws to set a record. They passed that with flying colors, although no official numbers were tallied after the attempt.
"We're really kind of a small school so it's kind of a big record and we set it, so," Kadin Phipps said. "It's a big accomplishment."
Lee spent many long nights at Wilson making sure everything was good for Friday. And anyone throwing a football will take a commemorative one home.