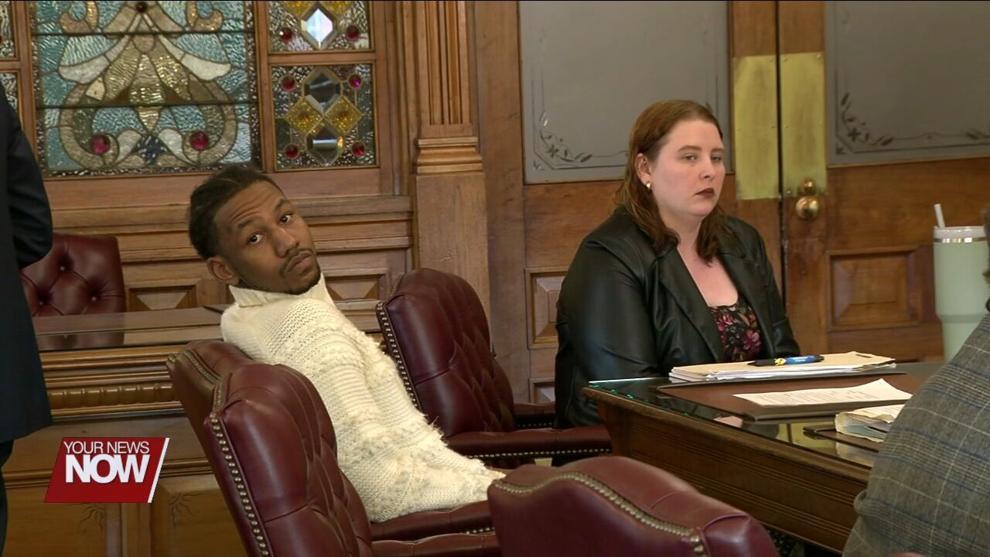 HANCOCK COUNTY, OH (WLIO) - A passenger in the vehicle that struck and killed Bluffton Police Officer Dominic Francis back in 2022 has now pleaded guilty in his case.
22-year-old Zachary Love has accepted a plea deal that will have him plead guilty to counts of tampering with evidence, having weapons under disability, and improper handling of a firearm in a motor vehicle. The rest of his charges will be dropped. Love will also be available to potentially testify in the trial of Emin Johnson, who was the driver of the vehicle that struck Francis. Sentencing for Love will take place on May 24th.
One of the other persons in the case facing charges, Dante Tate, also took a plea deal and was sentenced to two years in prison. Love and Tate were in the vehicle with the alleged driver Emin Johnson that was part of a chase down I-75 where Officer Francis was struck and killed while deploying stop sticks. Johnson has his trial set for April 2023.