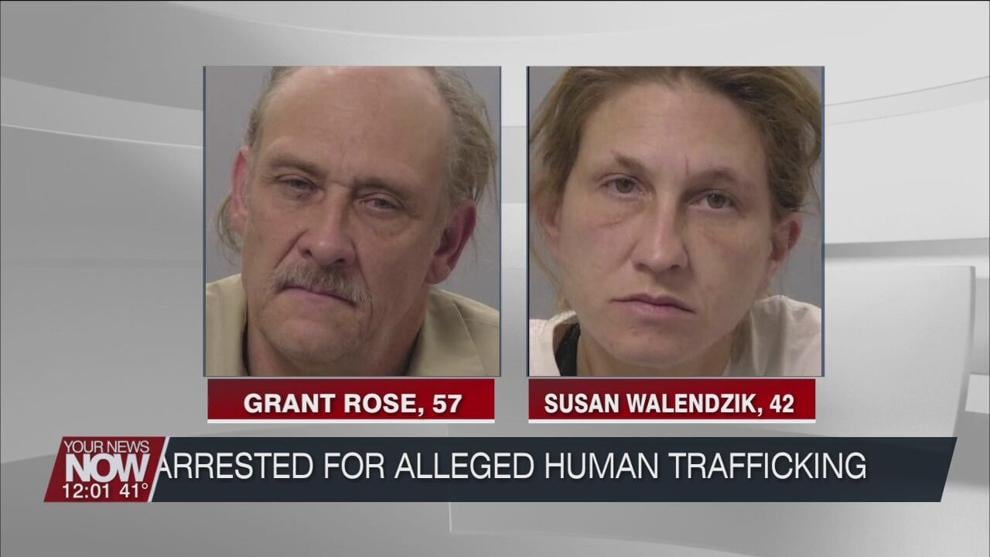 An undercover prostitution operation by the Lima Police Department has landed an Allen County man and woman behind bars.
42-year-old Susan Walendzik and 57-year-old Grant Rose are being held on charges of Suspicion of Promoting Prostitution and Suspicion of Human Trafficking, the latter charge part of a two-year-old cold case involving a juvenile.
The Lima Police Department says on Wednesday night they were conducting an undercover prostitution operation at a Lima hotel and they used an internet site to set up the meet. The police were inside the hotel room and detained three people when they arrived.
If anyone has more information about the investigation you are asked to call Detective Steve Stechschulte 419-221-5181 at the Lima Police Department. The case is still under investigation.
Media Release from Lima Police Department – 12/4/2020: On 12/02/2020, at about 9:15 p.m., members of the Lima Police Dept. Investigative Services division conducted a covert prostitution operation, at a local Lima Hotel, using an internet site.  The investigators set up in the hotel room and waited for the prospective female engaging in prostitution to arrive.  As a result of the undercover operation, three individuals were detained and transported to the Lima Police Department, as a result of their participation in the incident. The current investigation intertwined with an investigation that was more than two years old, into the human trafficking of a juvenile.  Once the preliminary investigation was completed, 42-year-old Susan Walendzik and 57-year-old Grant Rose, both of rural Allen County, were held on charges of suspicion of promoting prostitution in relation to the current operation, and suspicion of trafficking in humans, which was connected to the ongoing cold-case investigation.  Both were transported and held at the Allen County Jail.  If anyone has additional information into the activities of either individual or any information specific to this investigation, please contact Det. Steve Stechschulte, at 419-221-5181.