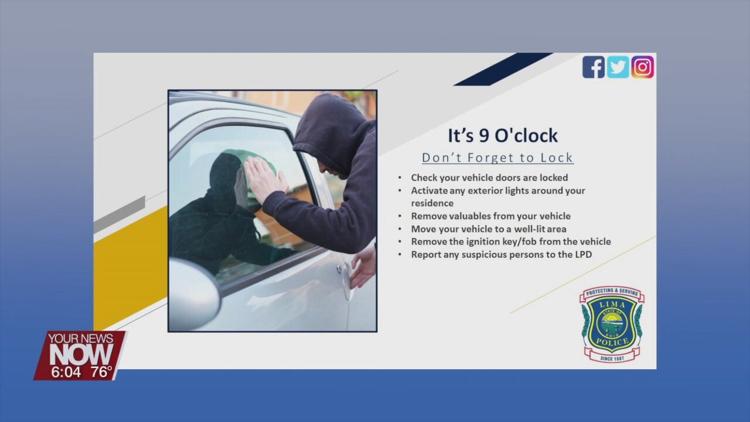 The Lima Police Department is taking a different approach to combat the increasing number of vehicle break-ins and thefts.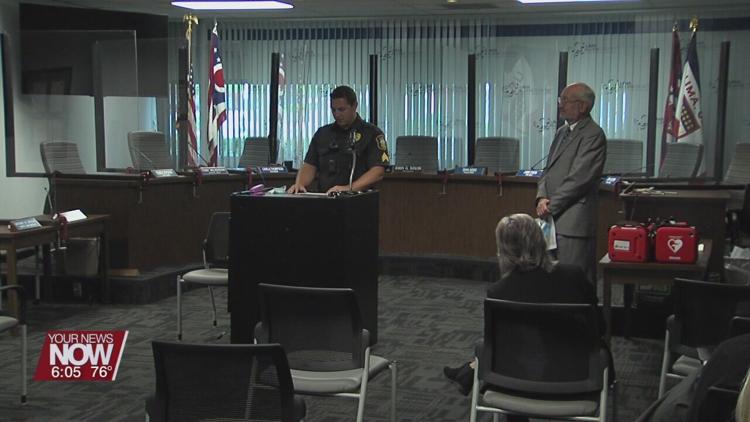 Starting at 9 p.m. Wednesday on their Facebook page, they will post a reminder for residents: "9 O'clock: Don't forget to Lock" for the next week. The message is to remind people to lock their vehicle and remove anything valuable. The Lima Police Department says they have seen an unusually high number of break-ins and are encouraging people to take precautions to protect themselves.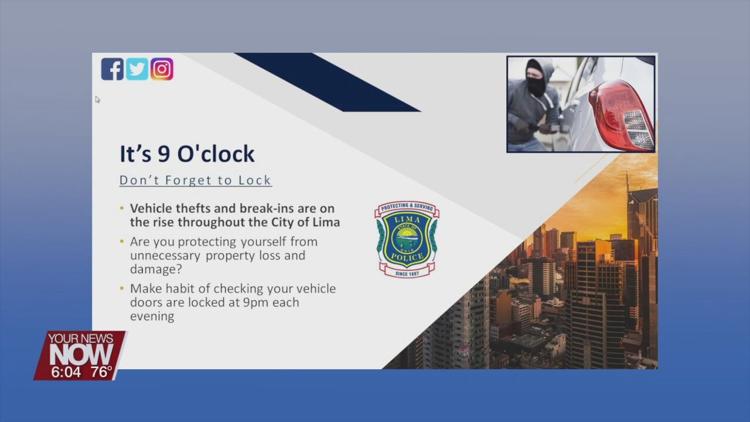 Sergeant Aaron Rode explains, "Vehicle break-ins are kind of an opportunistic crime. We see these Ring doorbell videos for example, guys walking up just checking vehicle door handles. If they find one they're in and out of it in 30-seconds and your purse is gone, your phone is gone, your spare change is missing, things of that nature."
The Lima Police Facebook page has over 10,000 followers that they hope will share the message. They first used "9 O'clock: Time to Lock" several years ago. They will also increase night patrols.