On Sunday dozens of people came out to the Armstrong Air and Space Museum to see the unveiling of the two new Neil Armstrong statues.
The first statue that was unveiled was of Armstrong at the age of 15. In the statue, he is seen holding the F8F Bearcat airplane.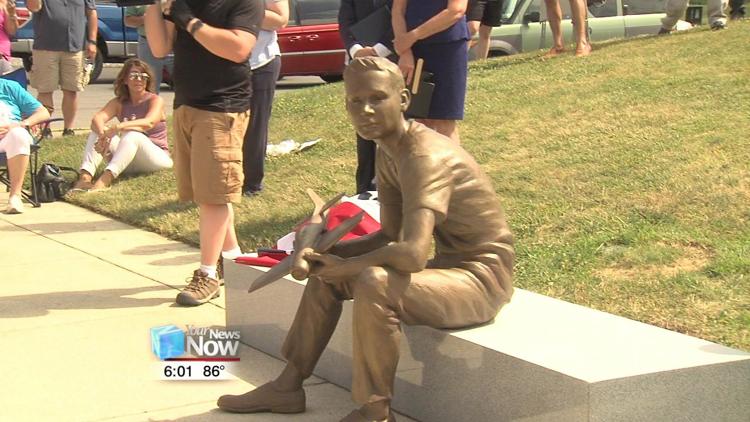 The creator of this statue says this particular airplane was needed because it added a special touch.
"Turns out that the favorite plane that he ever flew, that Neil Armstrong loved to fly as an adult was an F8F Bearcat," said Chas Fagan, the sculptor of the statue. "And the Bearcats are also the mascot of The University of Cincinnati. So with those two bits of information, I thought I would have to make the model of him holding the Bearcat."
While the first sculpture showed where Armstrong got started, the second one shows where he ended up.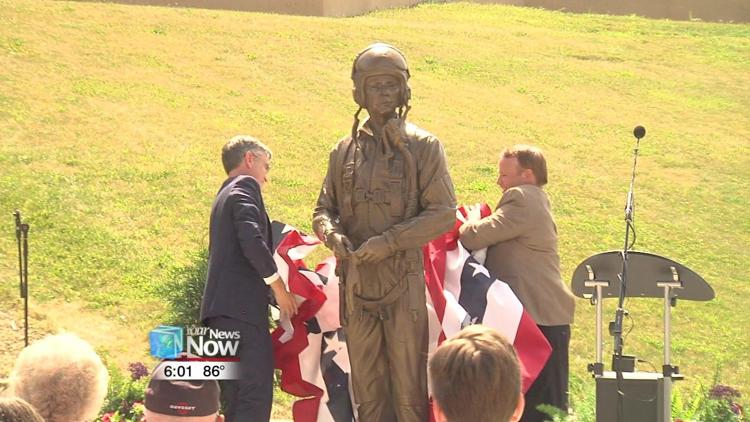 According to his son, these two pieces allow them to take his journey with him.
"I think it's a great addition to the museum and I think it really brings people in," said Mark Armstrong, Neil Armstrong's son. "It's a way for people to take that journey with my father and other astronauts as they head into the museum."
One Cleveland man who attended the unveiling ceremony says he really enjoyed learning about the creation of each statute.
"It's really cool," said Aaron Clark, from Cleveland. "It's really neat to see all the details of why he did it and how he made them."
These two statues are the first installations of its kind at the museum.
The executive director says he hopes that they will inspire the youth to follow in his footsteps.
"As visitors come they will be drawn more into the story of Neil Armstrong and what that meant- what that means for exploring air and space," said Dante Centuori, the museum executive director.