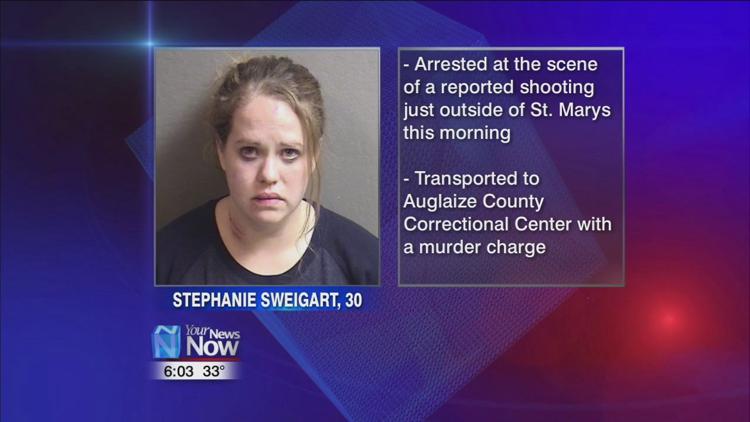 A woman is in custody after being suspected for murder early Saturday morning.
According to a press release sent out by the Auglaize County Sheriff's Office, deputies were sent out to a reported shooting just west of St. Marys, in the Sandy Beach area, around 3:30 a.m. There they found 36-year-old Wesley Sweigart dead inside a residence. 30-year-old Stephanie Sweigart was taken into custody and is currently at the Auglaize County Correctional Center on a charge of murder.
Also on the scene was the St. Marys Police Department and EMS. Ohio BCI, and the Auglaize County Prosecutor's Office.
The investigation is still underway and more information is expected to become available.