With just over a week left before the 50th anniversary of Neil Armstrong's first steps on the moon, the 2019 Celebration Committee is taking Armstrong admirers on the road to see the important places Neil left his mark in the Wapakoneta area.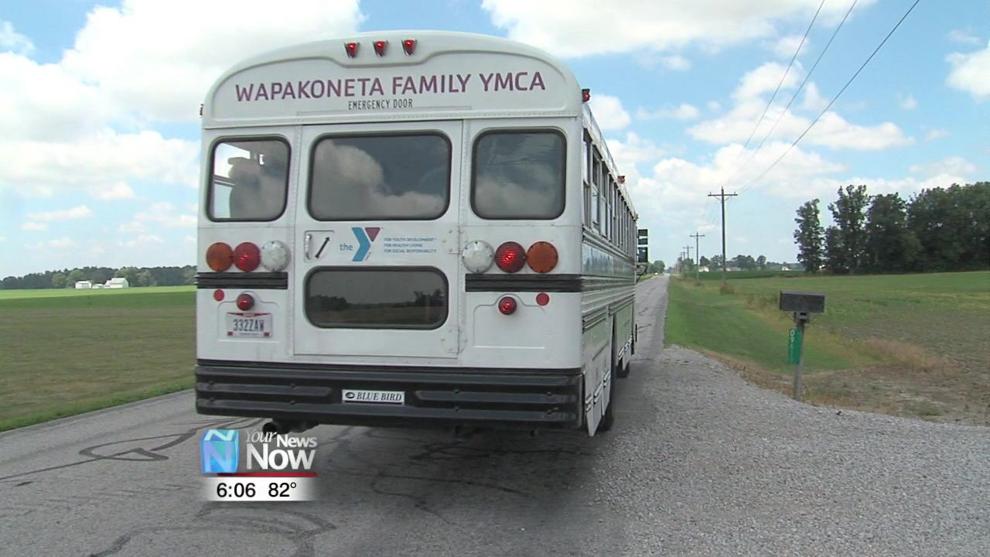 "We're going to show the birthplace, which is the family farm still owned by the family and then we're going to proceed to show the elementary school out at Moulton where he went to school, come back into town and show several points of interest," said tour guide Rollie Wellington.
The Armstrong Trail bus tour also takes people by Neil's family home in town. Current owner Karen Tullis says the exterior of the house is almost exactly what it looked like when Neil lived there, the only difference being the paint color.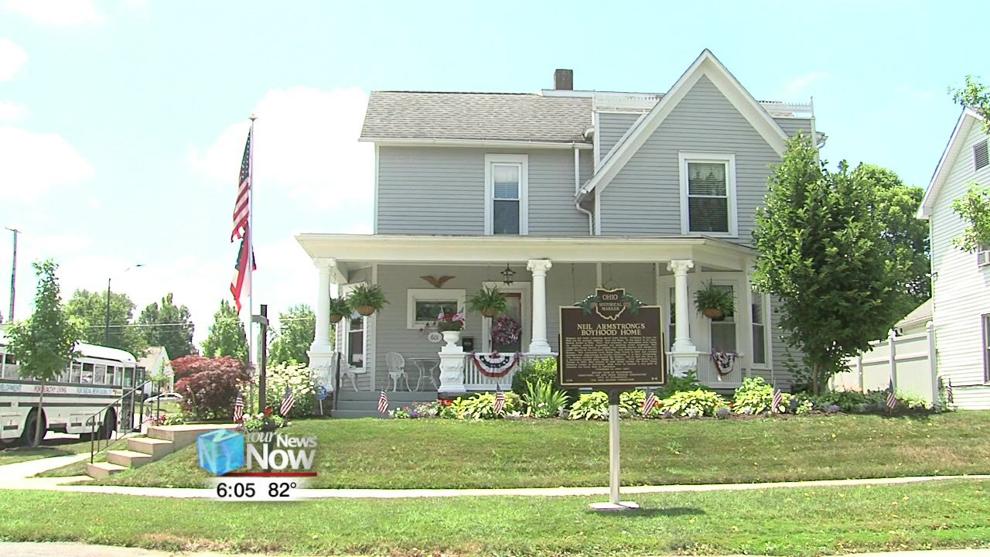 She said that once she knew the historical significance of the house, she didn't want to make any major outdoor changes and she tries to make it a place that the community can be proud of.
"It's important to me because it's a blessing that I have to share with people not only here in our community but people around the world," said Tullis. "It's a blessing I hope for the town to have the opportunity to be able to have a place where people can come and see that, yeah, Neil Armstrong did live here with his family."
Seeing these landmarks that played such important roles in shaping Neil's life can also give a unique perspective into his past.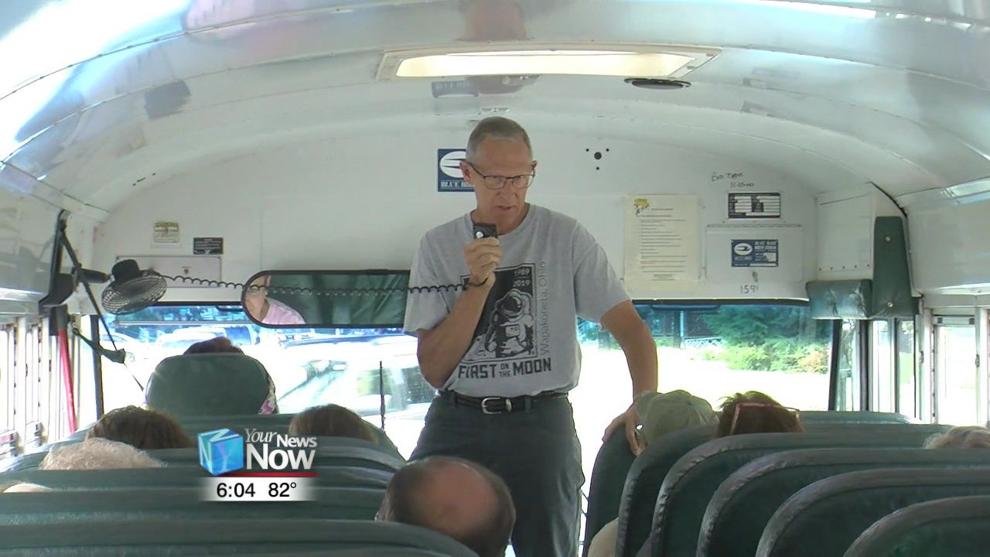 "There's so many aspects of Neil's life that began here in Wapakoneta," said Wellington. "His love for flight, his love for imaginative things and engineering, and so there's a lot of things that tie Neil to the community besides the fact that he spent his high school years here."
The bus will be back on the road for tours on Monday, July 15 and Wednesday, July 17 at 4:30 and 6:30 in the evening.