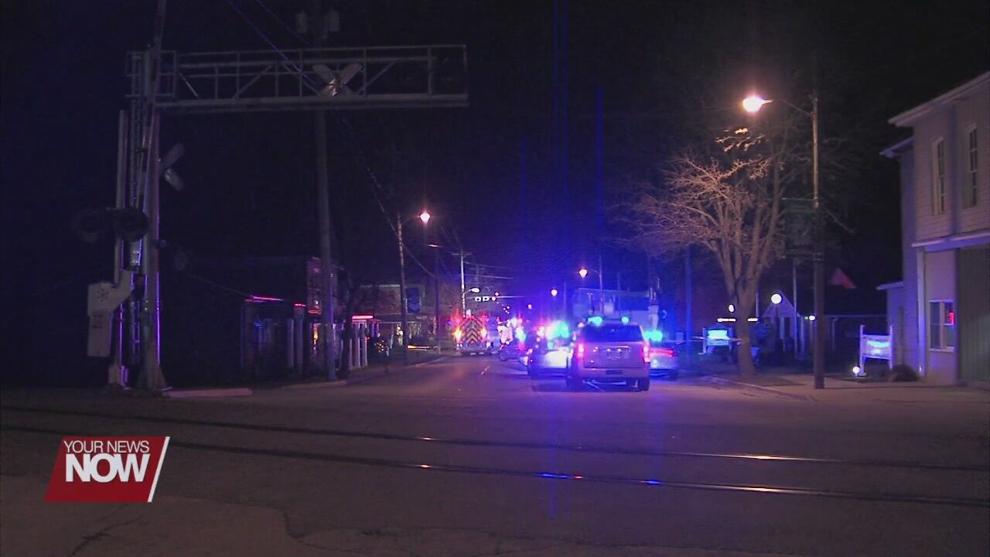 What began as a call to report reckless driving north of Lima soon turned into a fiery car crash in Cridersville Tuesday evening.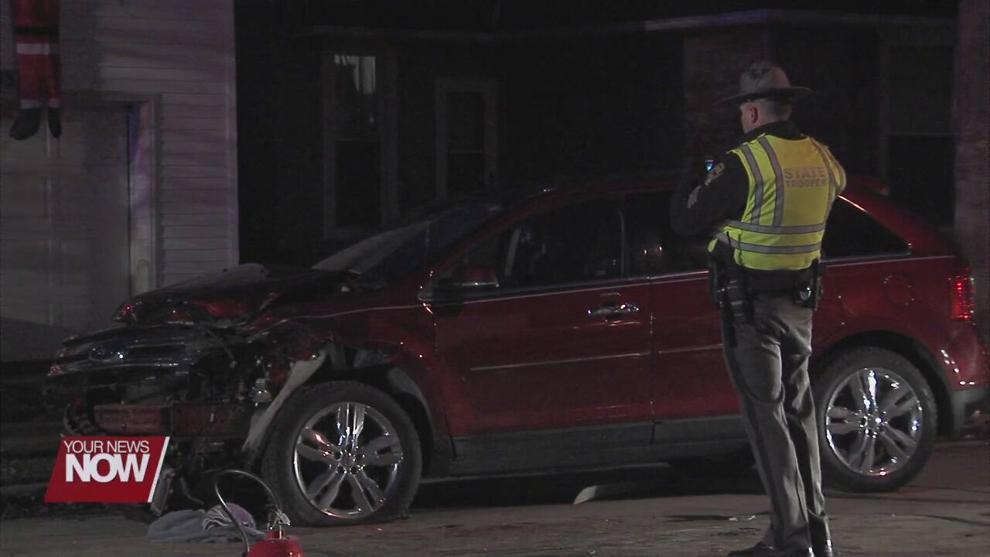 Just before 5:15 pm, a white Land Rover was traveling Southbound on I-75 when it took Exit 118 into Cridersville. The vehicle then ramped a set of train tracks at high speeds, causing it to spin out of control and roll down Main Street. It then struck a tree in front of a residence, caught fire, and collided with several parked vehicles before stopping in front of a boutique.
An eyewitness says she saw the chain of events happen right outside her business.
"Full engine, front end of it was fully engulfed," explains Laurel Seiner, an employee of Dotson Plumbing, Heating & A/C. "People were trying to - someone else had a small fire extinguisher out there. They were trying to help put it out. They got one guy out. I got my fire extinguisher there and we got the other guy. They got the other person out. Other than that I let the officers and the fire department do their job."
Two people in the SUV were transported to Lima Memorial Health System for their injuries. No one else was hurt.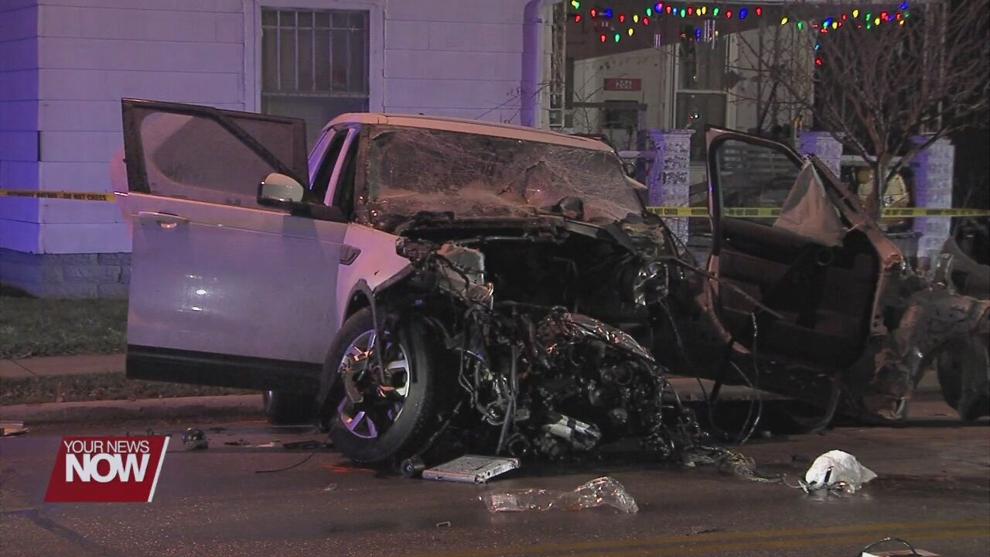 Troopers are looking for a second passenger they say got out of the SUV and ran off. They described him as a black man with dreadlocks, wearing a black sweatshirt and black sweatpants with red shoes on, and he was pulling a rolling suitcase.
Cridersville Police and Fire Departments, Shawnee Township Police Department, Allen and Auglaize County Sheriff's Offices, and the Ohio State Highway Patrol were on the scene.
The crash remains under investigation.
Press release from Ohio State Highway Patrol: Cridersville – The Ohio State Highway Patrol is investigating a serious injury crash that occurred on Main St. in Cridersville today at approximately 5:15 p.m.
A 2020 Land Rover was westbound on Main St. at a high rate of speed. The driver lost control of the vehicle upon crossing railroad tracks and ran off the road, where it struck a tree. The vehicle continued on and struck two parked cars before coming to rest in the roadway and catching fire. Debris from the crash struck an additional vehicle and a business.
Approximately 20 minutes prior to the crash the Findlay Dispatch Center received a call of several vehicles driving recklessly on Interstate 75 southbound near County Road 99 exit. Troopers responded to the area and were able to locate the Land Rover. A traffic stop was initiated and the vehicle initially stopped. As the trooper approached the vehicle, the driver fled southbound and a pursuit ensued. The pursuit lasted for approximately 20 miles and was terminated when troopers lost sight of the vehicle. It was later determined the vehicle had crashed after exiting I-75 at the Cridersville exit.
The identities of the occupants of the vehicle are unknown at this time due to the extent of their injuries. The driver and the front passenger were transported to St. Rita's Hospital by Cridersville EMS. A third occupant fled the scene with a large suite case and remains at large. The crash remains under investigation at this time.
The Ohio State Highway Patrol was assisted at the scene by the Shawnee Township Police Department, Auglaize County Sheriff's Office, Allen County Sheriff's Office, Cridersville Police Department, and the Cridersville Fire Department and EMS.