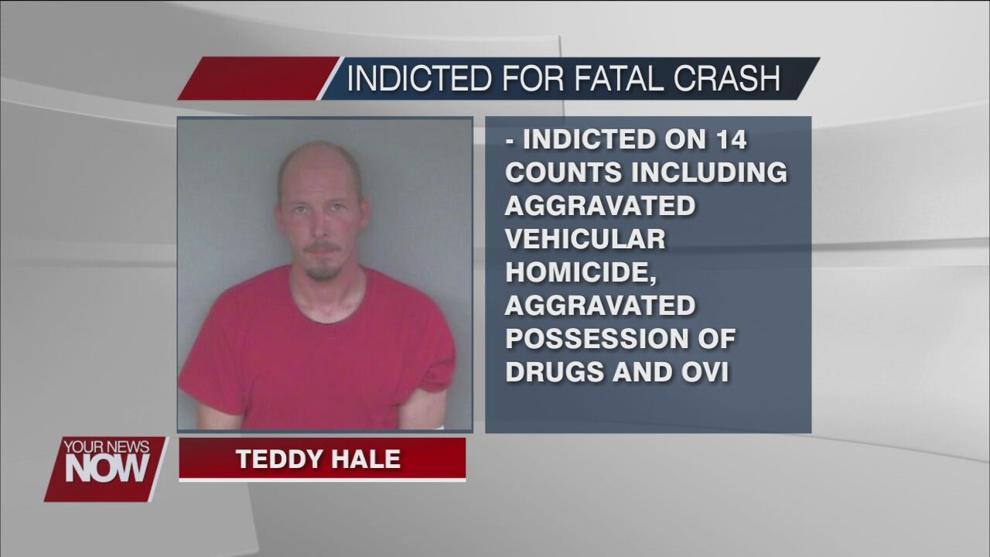 A Bradford man faces more charges in Mercer County for a fatal crash last year.
Teddy Hale was indicted on 14 counts including Aggravated Vehicular Homicide, Aggravated Possession of Drugs, and Operating a Vehicle Under the Influence of Drugs or Alcohol. According to the indictment, Hale had meth and marijuana in his system at the time of the crash.
The Celina Police Department reports on September 27th, Hale failed to stop for a car and motorcycle that were stopped ahead of him. Hale hit the motorcycle and the driver was ejected and died. Hale was also charged with misdemeanor counts of Driving with a Suspended License and Violating Speed Limits.