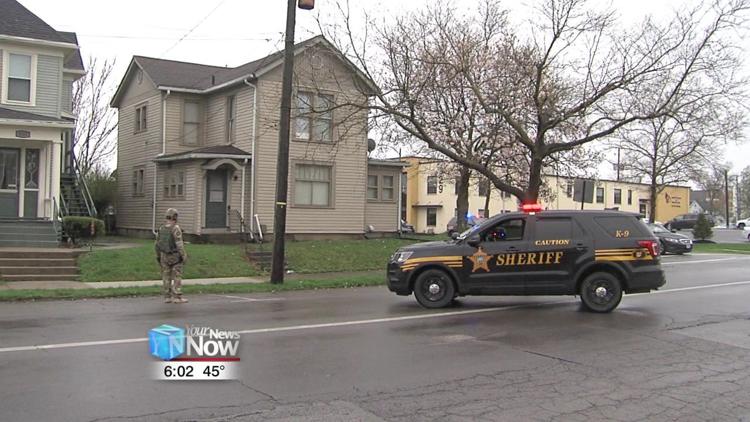 The West Central Ohio Crime Task Force seized suspected drugs during a warrant search Friday morning.
The Task Force along with the Allen County SWAT team served a warrant at 330 North West Street around 10:00 Friday morning.
During the search of the residence, they found suspected heroin and fentanyl. No one was arrested.
The investigation is still ongoing and the case will be presented to the Allen County Jury for any potential charges.
4/19/2019 -Press release from the Allen County Sheriff's office
 On April 19, 2019 at approximately 10:00am, the West Central Ohio Crime Task force along with the assistance of the Allen County Sheriff's Office SWAT team served a residential search warrant for the address of 330 N West Street Lima, Ohio. During the search, suspected heroin and fentanyl were recovered. This is an ongoing investigation, charges will be presented to an Allen County Grand Jury at a later date.