Many have seen the Neil Armstrong artifacts at the self-titled museum in Wapakoneta. Our Eran Hami got another look at Armstrong's life at his former college.
Neil Armstrong began sending his work back to his alma mater, Purdue, in 2006. Now his legacy grows with what he's teaching the future generations. After his passing, he left much more in his will to be sent to his alma mater. Now, much of it is on display in "Apollo in the Archives". Open to the public, people come in to see documents that detail Armstrong as an undergrad, his notes while learning at NASA, and also memorabilia from his Apollo 11 mission.
"You can see little glimmers of Neil as a person, really sharp wit, funny, very precise and careful, but also his artistic side," said Tracy Grimm, Curator of 'Apollo in the Archives'.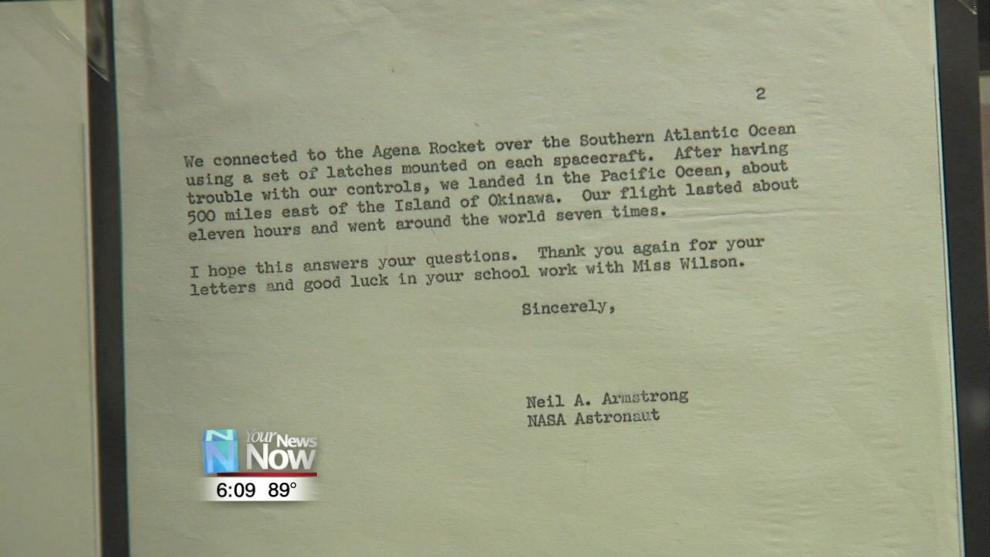 The archives display his time in band at Purdue and music director of his fraternity. Armstrong wrote a play while in school but what Grimm learned from the documents was that he also wrote a play while training as a backup for Gemini 5. Armstrong not only teaches us about history but engineering as well. In the exhibit, you will find his calculations, trajectory plotting charts, and surface maps, something Grimm said students are using for research papers and projects.
"And that's why he wanted his papers here at Purdue because that's our mission, is to provide access and help new scholarship come out of these historical primary source documents," said Grimm.
One of the more unique sights is the fan mail Armstrong received that is on display at Purdue. Grimm said 70,000 papers in the archives are fan mail. She said you can tell how genuine Armstrong was while trying to respond to his letter, including letters from childhood friends in Wapakoneta.
"One of the letters was from a Purdue student. A young woman in 1972 wrote to Neil and said she wanted-had ambition to go into space exploration. And he took the time to write back to her a very careful letter that said, 'Just follow your passion, that's what I did.' and that he believed women would be-play a great role in the future of space exploration," said Grimm.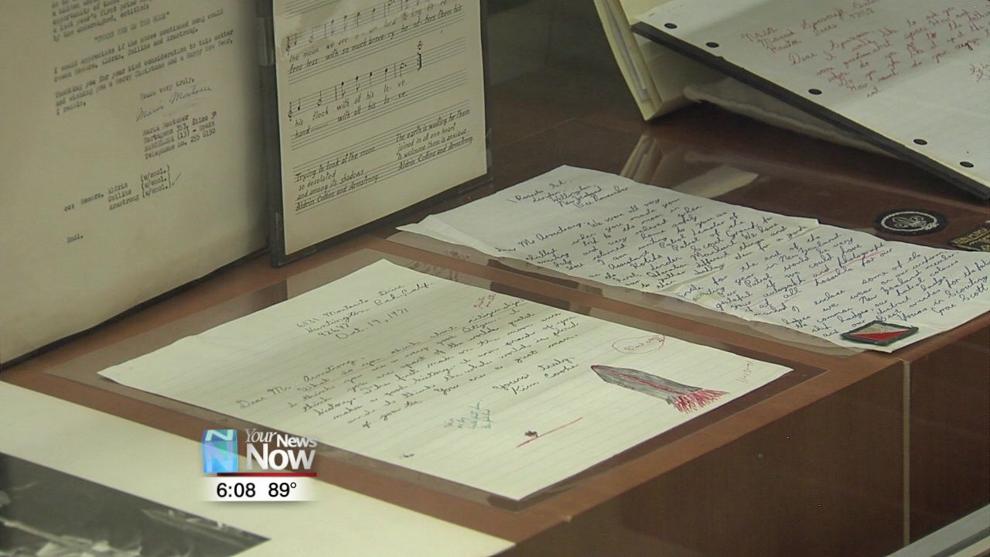 Grimm said although Armstrong had stopped signing autographs late in his life he always was willing to take photographs.
"He's just someone that I think prospective students, students who are here they just really admire him and look to him as someone they want to aspire to be like," said Grimm.
The exhibit is open to the public, now extended to October.