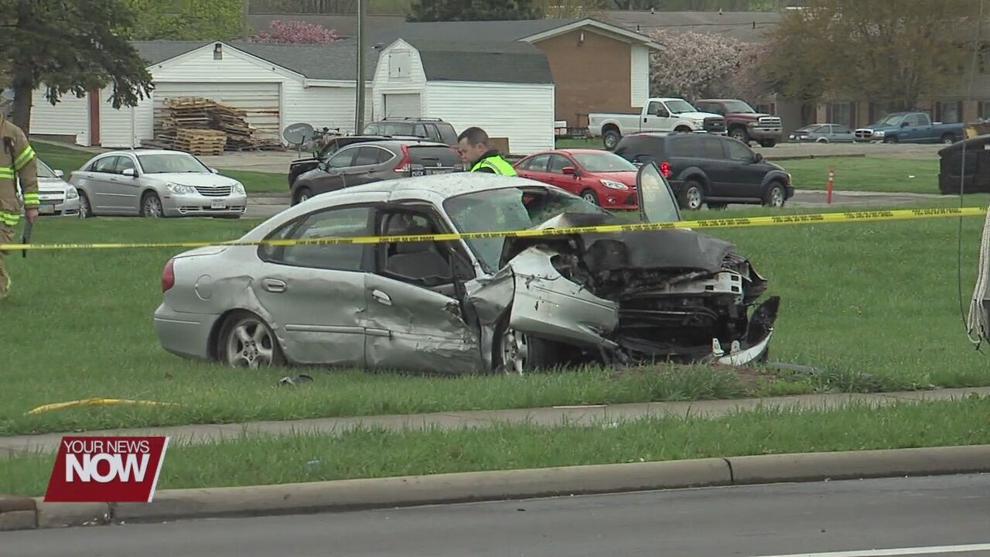 An intersection is shut down after a two-vehicle crash causes a power outage.
A woman who was driving a silver Ford Taurus, rear-ended another car driving east on Edgewood. The other car ended up in the intersection of Cole and Edgewood, while the Taurus ended up on the grass nearby on fire.
Bystanders pulled the woman from the car, and she was taken to the hospital with serious injuries. The driver of the other car was also taken to the hospital for minor injuries. Several power poles were hit causing down power lines. At one point, a map of an AEP grid showed more than 2,000 customers without power in that area.