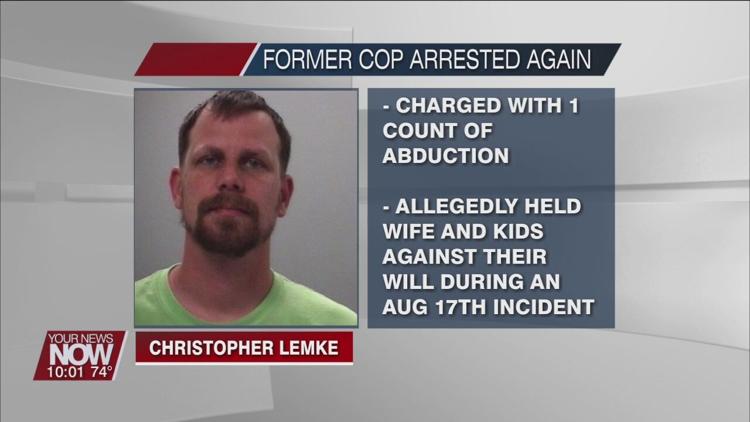 A former Lima police officer is in trouble with the law again and is facing charges for holding his wife and children against their will.
According to the Allen County Sheriff's Office, Christopher Lemke was charged with one count of abduction. On the night of August 17th, deputies were sent to the 5,000 block of St. Johns Road for a menacing complaint. They say Lemke had a gun and fired shots into the air at the home, and according to his wife, she and their kids were not allowed to leave the property. Detectives continued to review the incident and they decided to arrest Lemke days later.
Back in May, Lemke was indicted on 12 counts of unauthorized use of the law enforcement automated database and was fired from the Lima Police Department that same month.