A Lima fireman walked out of court a free man after the jury found him not guilty on one count of gross sexual imposition.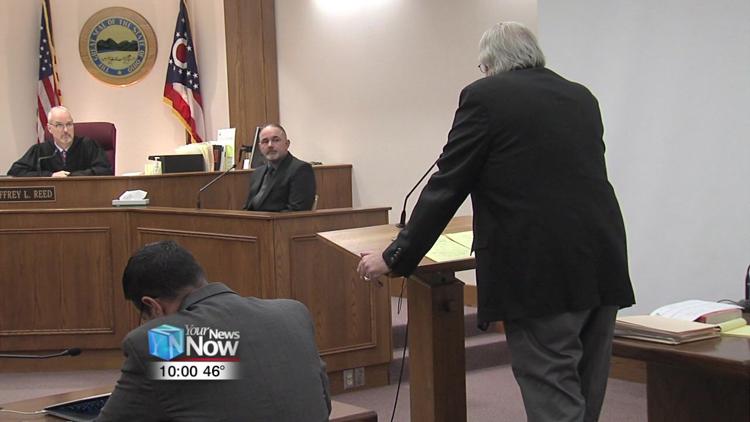 42-year-old Gilbert Frew was facing two counts of the same charge, but the jury couldn't come to a consensus of the other count and the judge accepted non-verdict on that count.
Frew was accused of having improper contact with two girls under the age of 13 through back rubs. During the two days of testimony, the jury heard from the alleged victims, law enforcement, and other family members of Frew.
Before the jury started deliberating, Frew took the stand in his defense and explained his contact with the alleged victims
"Is this conduct based on your desire to be sexually gratified?" asked defense attorney Bill Kluge
"No," responded Gilbert Frew, defendant.
"You're doing this because, why?" asked Kluge.
"Because they asked me to rub their back," responded Frew.
"And you have been doing it all of their lives?" asked Kluge.
"Yes," confirmed Frew.
"And you are still doing to your other daughters aren't you?" asked Kluge.
"Yes," said Frew.
The state could refile the charge that the jury couldn't reach a decision on. Frew was placed on administrative leave pending the outcome of the court proceeding. No word when he will be reinstated to the fire department.