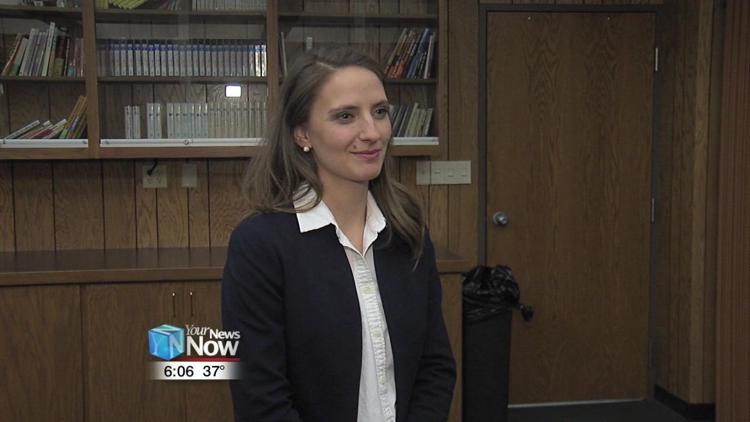 A new mayor for Findlay has been sworn in to take the place of Lydia Mihalik, who resigned from the post in January to accept a position in the DeWine administration.
Christina Muryn has been appointed to the position of mayor by the Hancock County Republican Party. The 27-year-old is a Findlay native and a graduate of the University of Findlay. She says that with the new position, she hopes to continue the work that was being done with the previous administration.
"I think that we have a really great team put together, and so being able to keep tackling some of those issues, with the flood mitigation, the opioid crisis, workforce development, issues that a lot of communities are facing, but I think that if we really come together and continue to kind of put together a comprehensive strategy and work as a team and a community, that we can resolve those in the next couple of years," Muryn said.
Muryn will be facing two other local politicians in the May primary to take the Republican ticket, and she says that she will do her best to show that she's the right person for the job.
"I think the biggest for me is just to serve the community and do my job that I've been appointed to serve well, and to show folks that I am the right person for this job, that I can do it, and I can do it well," said Muryn.
Holly Frische and Brian Robertson will also be on the Republican ticket this may.