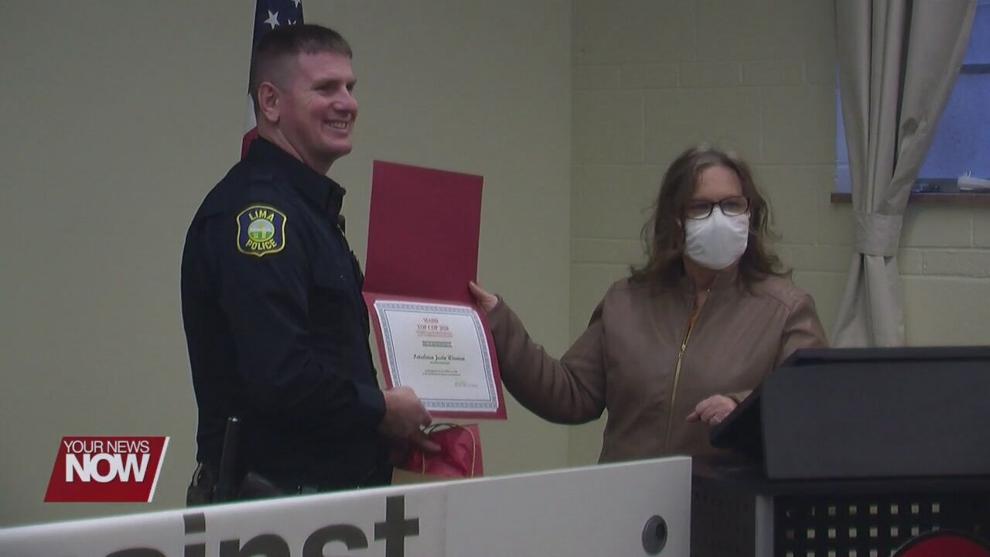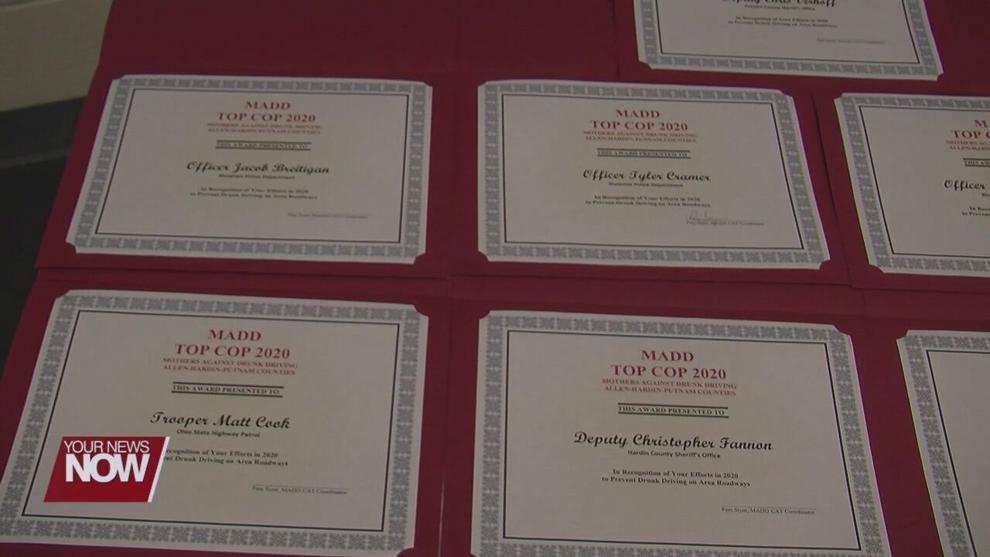 15 officers were recognized, but because of the pandemic, Lima Police officer Justin Wireman represented them all at the ceremony. He says he works with a lot of awesome officers at LPD and around the area that help watch the streets while he is conducting an investigation into operating a vehicle while intoxicated citation. Wireman made 27 OVI arrested in 2020 and is honored by this award.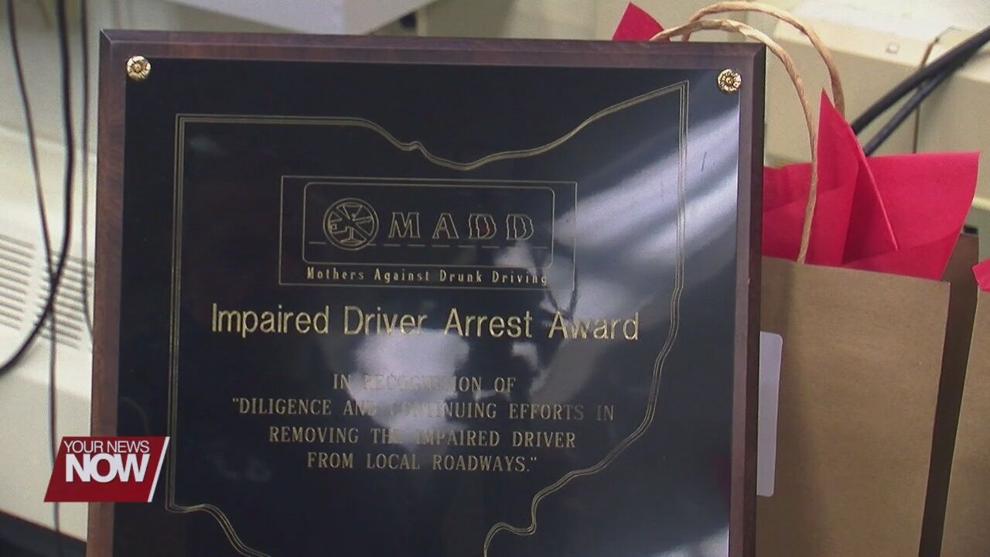 "It's bittersweet because there are people still out there doing it, while there are other avenues that they can take, Lyft, call a DD (designated driver), Black and White Cab, other things like that, that could keep them from getting an OVI," says Patrolman Justin Wireman.  "But at the same time, it's a good thing that we are out there making the streets a little be safer, safer for the community to travel on, and a little less worry to get home late at night."
The MADD members will be delivering the rest of the awards to the other law enforcement that were recognized for their efforts in arresting drug drivers on local roadways. 
Jurisdiction

# 1

officer issuing most OVI citations in 2019

Years of svc &

# of citations

#2

officer issuing 2nd most OVI citations in 2019

OVI

citations

Allen County Sheriff's Office

Deputy Alex Gresham

 

37 OVI arrests

7 years of service

Deputy Robert Wintersteller

15 OVI arrests

 4 years of service

Bluffton Police Department

Officer Dominic Francis

11 OVI arrests

5 years

 

 

Hardin County Sheriff's Office

Deputy Mason Treen

19 OVI arrests

3 Years of svc

Deputy Christopher Fannon

18 OVI arrests

8 Years of svc

Lima PD

Patrolman Justin Wireman

27 OVI arrests

10 years

Patrolman Christian Martin

20 OVI arrests;

3 years

Ohio State Highway Patrol- Lima Post

Trooper Brandon Schreiber

67 OVI arrests;

4 years

 

 

Ohio State Highway Patrol - Findlay Post

Trooper Matt Cook

26 OVI arrests (Hardin County)

7 years

Trooper John Madigan

21 OVI arrests

(Hardin County)

3 years

Ottawa PD

Officer Shane Vance

7 OVI arrests

4 years of service

 

 

Putnam County Sheriff's Office

Deputy Chris Verhoff

36 OVI arrests;

8 years

Deputy Braden Skilliter

 

10 OVI arrests;

3 years

Shawnee Twp PD

Officer Tyler Cramer

7 OVI arrests

3 years

Officer Jacob Breitigan

5 OVI arrests

2 years