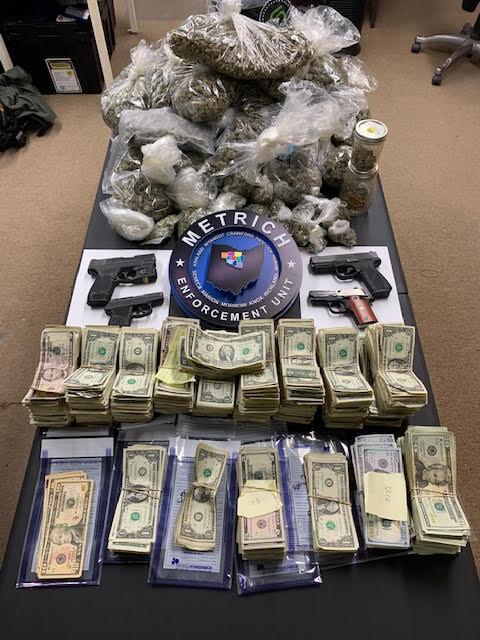 One man is in custody after a drug raid in Findlay earlier today.
The Hancock County Sheriff's Office says just after 4:30 Tuesday afternoon, the Hancock County Metrick Drug Task Force, along with the Findlay Police Department, executed a search warrant at 1116 Brookside Drive.
The search turned up more than five kilograms of marijuana, more than $22,000 in cash, and four handguns, as well as several other items indicating drug trafficking. David Fenderson was taken into custody on a third-degree felony charge of possession of marijuana. Authorities are still investigating.