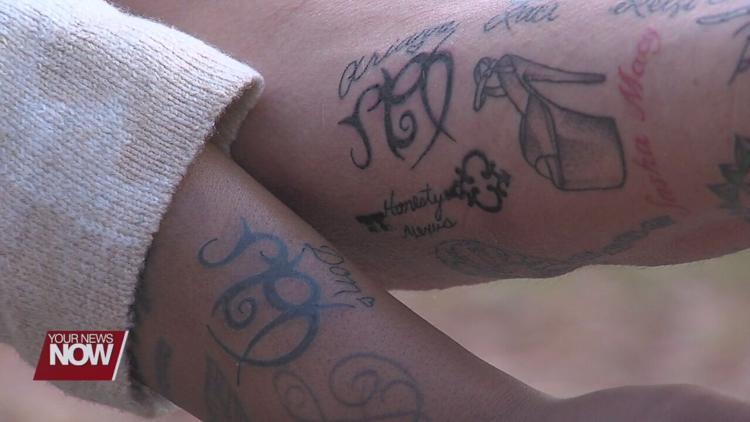 After a Toledo man was diagnosed with stage four kidney cancer, he decided he's going to leave his mark on the world by having the world leave a mark on him.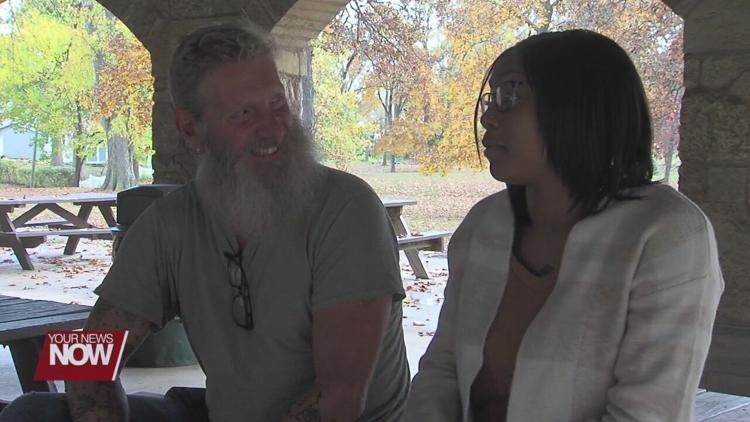 Getting a matching tattoo with someone is quite the expression of having a strong bond with that person, but Don Caskey of Toledo is showing how getting matching tattoos with strangers is his way of leaving a lasting impression on those around him.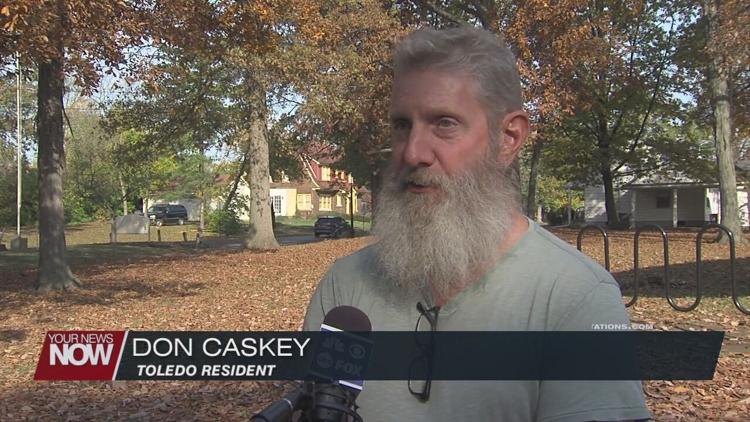 "I feel like I'm taking memories with me when I go, and I'm leaving memories here with people when I'm gone," says Caskey.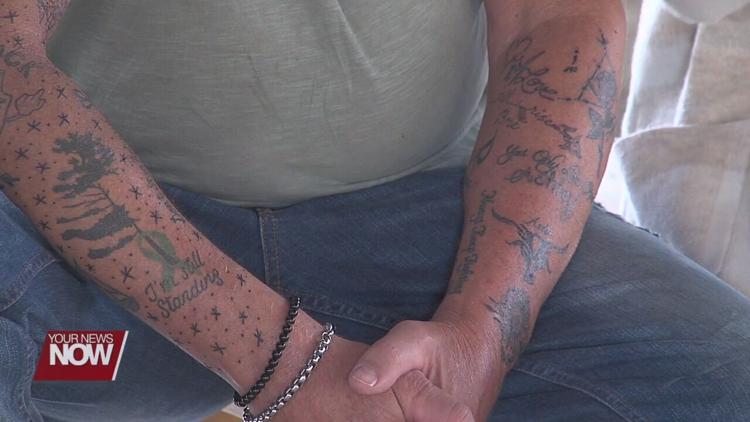 It started as a small gesture with Caskey asking the people closest to him to get matching tattoos after learning about his cancer. He says, "I can't take anything with me when I go, what I got is a terminal illness, so why not ask some close friends and family members to get a matching tattoo with me?"
The tattoos lead to conversation starters with strangers and soon enough, people he had just met started getting matching tattoos with him.
"I've posted that online, now I've got hundreds if not thousands of people throughout the country and other countries too want tattoos with me," says Caskey.  
Caskey was recently in Lima to meet up with some people from Facebook to get tattoos and came across Arianne Rufus's friend request. He messaged her that he was at a tattoo shop in town and asked if she was up for the experience. 
"And almost immediately I'm like, yes, I will definitely get a tattoo with you," says Rufus. 
The two decided on a tattoo which combined both of their astrological signs, Pisces and Virgo, and even got each other's name tattooed. 
Rufus continues, "It wasn't like oh my goodness should I get his name or should I not. It was just like, this is something that's going to leave a mark on him and a positive impact on people around us. It was no second guessing." 
Caskey says he has gotten around 50 tattoos since he started this journey and each tattoo has a story to tell. The meaning behind the tattoos goes so much further than what's on the surface. 
"It's been a huge heartwarming experience and amazing to me because I never expected it to go viral like it's going, but it just shows me that people are more good than bad," says Caskey.  
He says he has several tattoo appointments booked in the near future, and is even getting matching tattoos virtually with a person from England in the beginning of November.