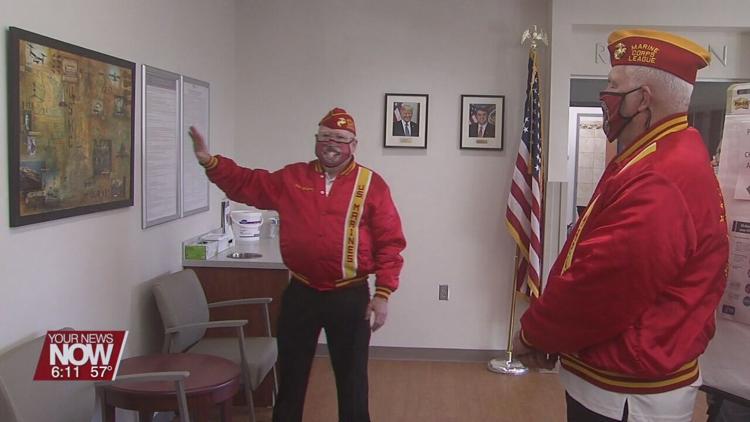 The brand new VA clinic in Lima was gifted a piece of art that decorates the lobby with the history of the U.S. Marine Corps.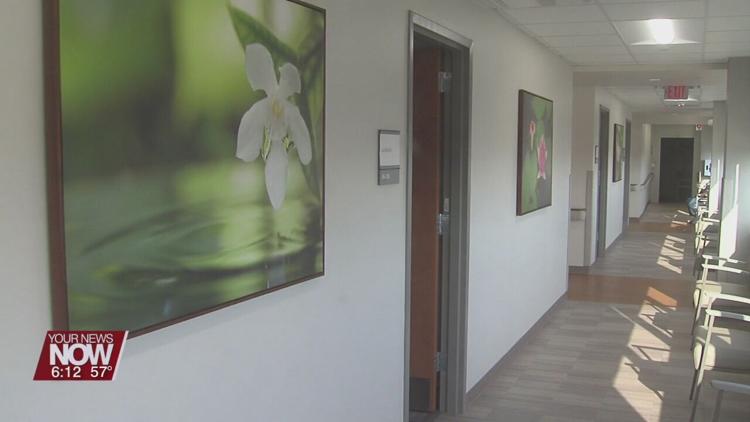 The local Marine Corps League was at the VA clinic today to check out the piece of art commissioned by Suzanne Nocera. The league had auctioned the painting off in a recent fundraiser, and the winning bidder decided to gift it to the clinic.
The painting shows a map of the world with locations and symbols that are meaningful to the marine's history.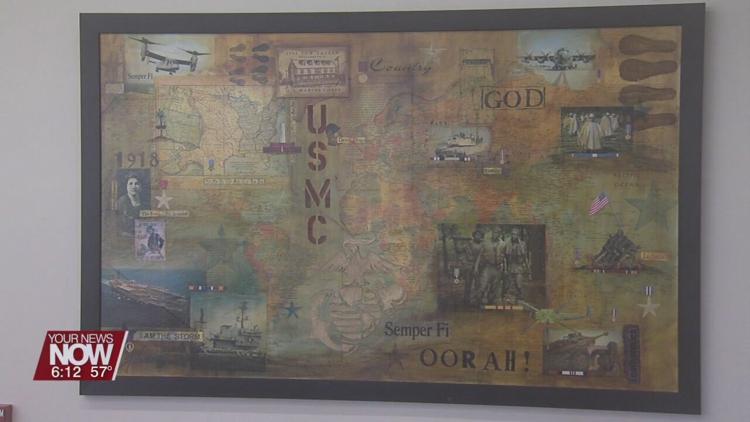 Steve Montgomery, a Veteran of the U.S. Marine Corps says, "When she presented it to us, I was blown away. I had never seen anything like it. It's an excellent presentation of the history of the Marine Corps from when we started in Tun Tavern, right to the current day."
This painting hangs in the lobby of the new St. Rita's VA clinic. The clinic is now able to serve more veterans in the area and has new services like telehealth exam rooms, and an audiology lab.