A public health alert has been issued by Allen County Public Health after COVID-19 numbers continue to rise.
Allen County's per capita COVID-19 cases is currently at 248.17, according to the Ohio Department of Health. The number represents cases per 100,000 people in Allen County over the past 14 days.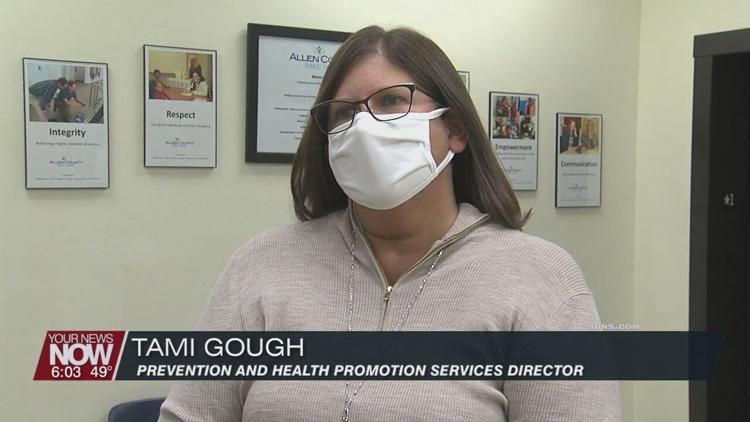 That per capita number has more than doubled compared to the end of the month of August. On August 30th, Allen County recorded a 112.36 per 100,000 residents.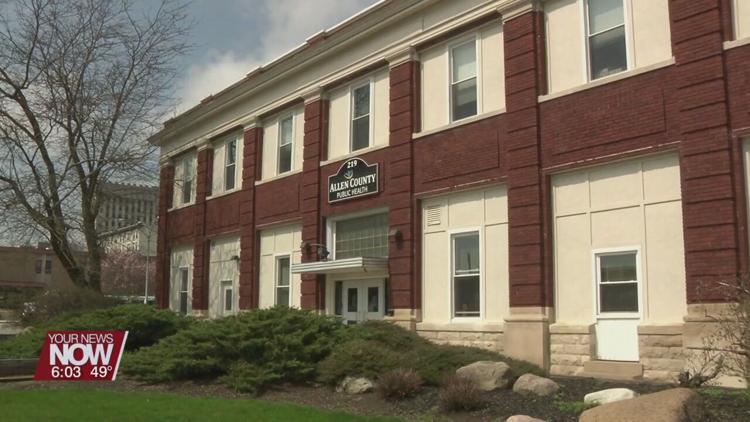 The new number of 248.17 per 100,000 residents sets Allen County as the 7th highest per capita rate of Ohio's 88 counties.
"In the past 24 hours, we have our daily high of the entire pandemic of 52 new cases," said Tami Gough, Director of Prevention and Health Promotion Services at Allen County Public Health.
Other numbers are continuing to increase in Allen County as well. There have been 392 new reported COVID-19 cases to date in the month of October alone. That number also includes 33 hospitalizations.
According to Allen County Public Health, if the current pace continues, October will record the most cases and hospitalizations in a month since the start of the pandemic.
Health officials believe that large gatherings are a key factor in the rise of cases in the county. Recently, an outbreak occurred at a fraternal organization.
"That was not just to single that fraternal organization. It was to point out that that is what where the cases are coming from now - it's from groups that have been meeting and have felt safe," said Gough. "We are finding that the spread is coming from our friends, our neighbors, our coworkers."
The increased number of cases is also affecting contact tracing, according to health officials. The rapidly increasing number of cases is extending the time it takes for notifications of exposure for close contacts of newly-identified cases. In response, the health organization is asked individuals who have tested positive for COVID-19 to let people that they know that they have had close contact with that they need to quarantine.
"The coronavirus needs people to thrive and spread -- it does not discriminate on who or where those people are," said Kathy Luhn, Allen County Public Health Commissioner, in a press release. "Organizations and activities that bring together large groups are providing opportunities for the virus to continue to spread. Please keep your gatherings small and spread out."
Allen County Public Health recommends the following in order to slow the spread of coronavirus:
Stay home and limit your contact with others as much as possible if:
you do not feel well
you are waiting for the results of a COVID-19 test
you have been asked to quarantine
you are a close contact to someone who has been diagnosed with COVID-19
you have been diagnosed with COVID-19. You should also isolate within your home as much as possible
Follow safety measures:
Maintain at least 6 feet between yourself and others at all times. When it is not possible to distance yourself, keep interactions as brief as possible -- less than 15 minutes.
Wear a mask, even when 6 feet apart from others. Wearing a mask provides an extra layer of protection that lowers the risk of persons becoming infected with the coronavirus. However, a mask does not eliminate exposure to the virus -- making the 6-foot distance even more important.