Dalton Roessler, the 21-year-old involved in a fatal Shawnee Township car crash back in October, was arraigned in the Allen County Common Pleas Court on Monday.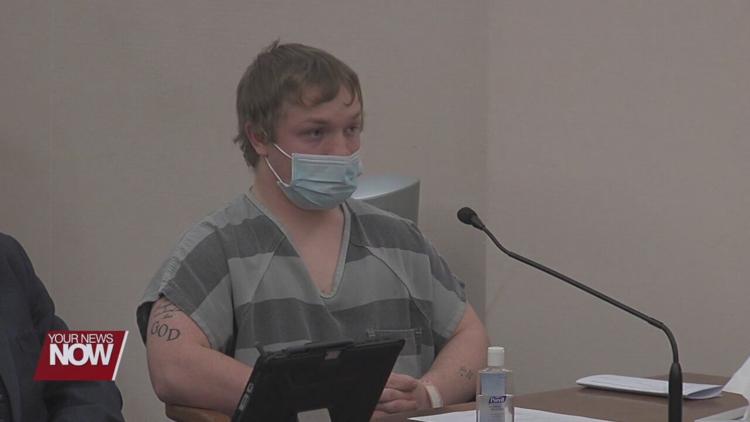 In December, the Allen County Grand Jury indicted Roessler on one count of Aggravated Vehicular Homicide and one count of Failure to Stop after an Accident. He has now pleaded not guilty on both counts. If convicted on the count of vehicular homicide, a prison sentence of up to 12 years is mandatory.
Roessler is suspected of killing 17-year-old Sierra Stewart and injuring two others in a car crash on October 5th, 2020. The Shawnee Township Police say he then ran off, and was found hiding in a Lima home three days later. Roessler has waived a speedy trial, and it has been set for April 26, 2021.