The winners of the 2023 Jefferson Awards for public service have been announced. This year 8 adult and 2 youth winners have been selected.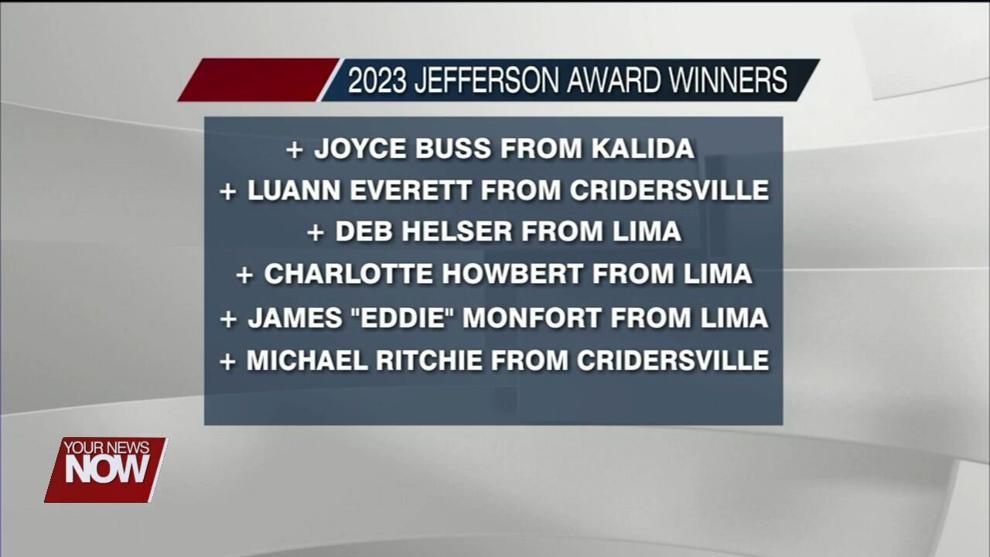 Here are your adult winners:
Joyce Buss from Kalida, for her volunteer work at Heartbeat of Lima, Putnam County Homecare and Hospice, the WORTH Center and her church.
Luann Everett from Cridersville for her work with veterans, elderly, and youth.
From Lima, Deb Helser for her animal advocacy and care with Deb's Dogs. Charlotte Howbert for her efforts to help children through Apollo Career Center and volunteer work for area first responders. James "Eddie" Monfort is being honored for his work with Celebrate Recovery and area youth sports.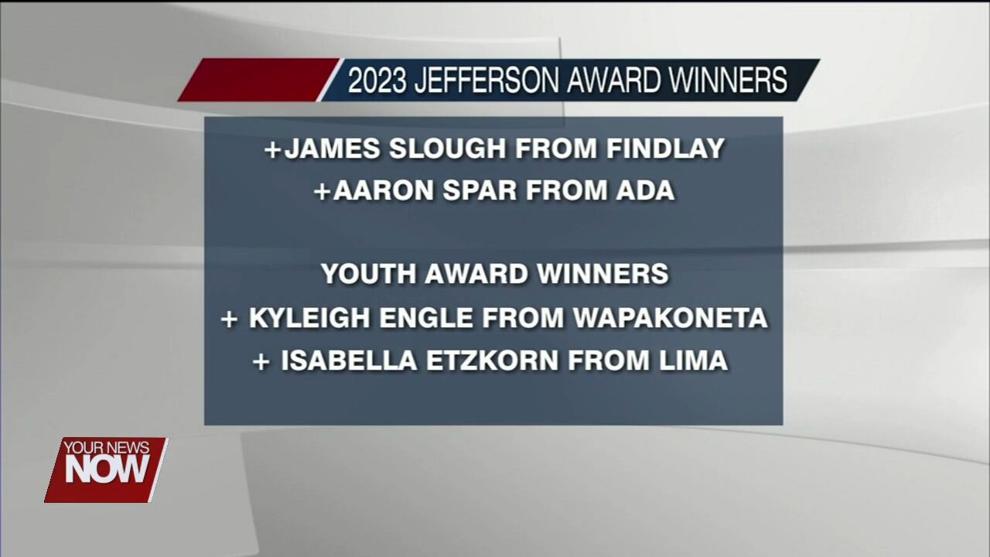 Michael Ritchie of Cridersville for his work promoting astronomy and his work at Schoonover Observatory
From Findlay, James Slough is a winner for his work on Findlay City Council and volunteering at numerous organizations.
And from Ada, Aaron Spar for his volunteer work with the Boy Scouts and his church.
There are two youth winners this year:
From Wapakoneta, Kyleigh Engle for starting up the Students Against Human Trafficking Club and Lunch Buddies and from Shawnee, Isabella Etzkorn for starting  Bella's Buddies to help a variety of area organizations.
All the winners will be honored at a banquet on Tuesday, March 28th. 
At that event, the winner going to New York City for national recognition will be announced. 
Congratulations to all 10 Jefferson Award winners!