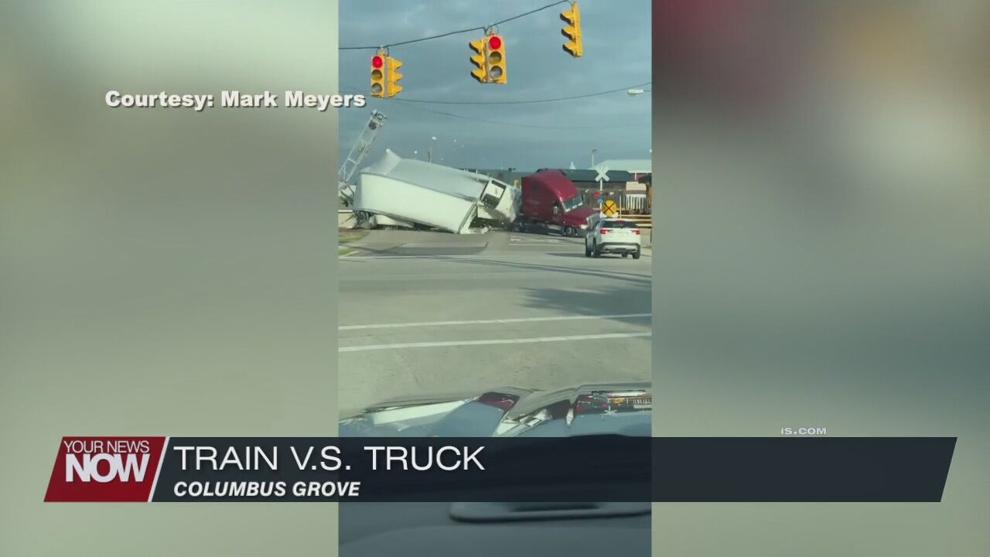 Columbus Grove - A semi-driver walks away without injuries after a train slammed into his trailer while he was stopped on the tracks.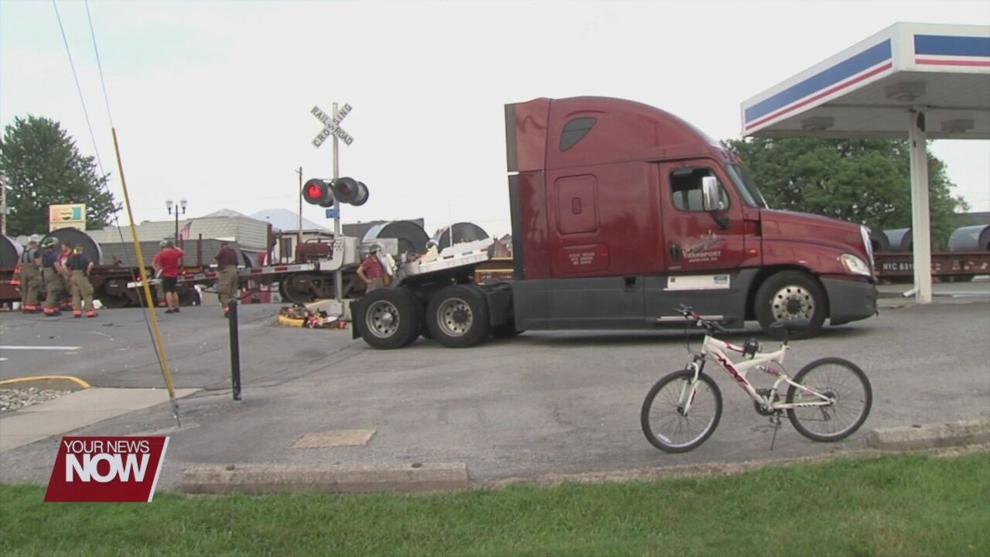 The Putnam County Sheriff's Office received a call about a semi on the CSX crossing on Sycamore Street in Columbus Grove around 6:45 Monday night.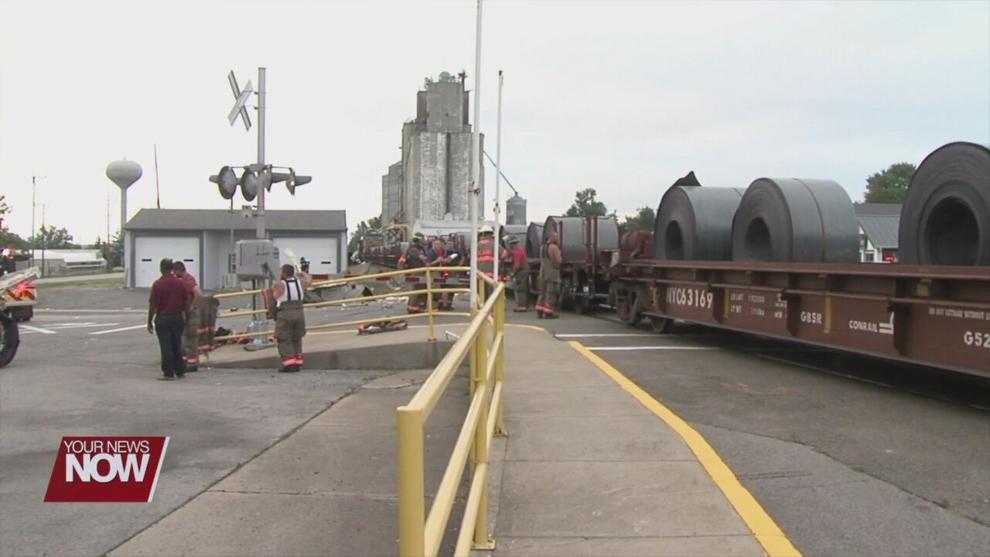 Video footage shows the train is unable to stop, hitting the semi just behind the cab, dragging part of the truck about 250 yards down the track before the train came to a halt.
Police say initial indications are the truck's driver had trouble maneuvering around the crossbucks and couldn't get out of the path of the train. The train's crew also appears to have escaped without injury.