Two former Celina restaurant owners are facing multiple charges involving their tax reports they filed with the State of Ohio.
47-year-old Kang Chen and 45-year-old Mei Zheng were indicted by a Mercer County Grand Jury for three counts of tampering with records and two counts of telecommunications fraud, for falsifying their quarterly tax reports. Both have pleaded not guilty to all of the charges.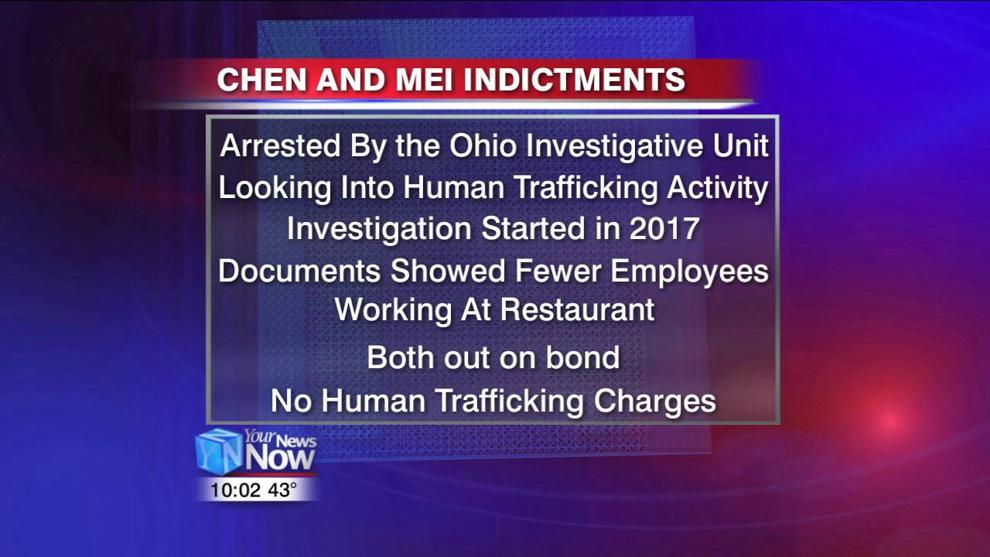 Chen and Zheng, who are husband and wife, used to own the China Wok Buffet in Celina. They were arrested after an investigation, which began in 2017 by the Ohio Investigative Unit, into potential human trafficking activities. During the investigation, law enforcement looked more closely into the restaurant and they noticed that the documents filed with the State of Ohio listed fewer employees than were seen working in the restaurant.
The couple is out on bond and have yet to be charged with anything connected to human trafficking.