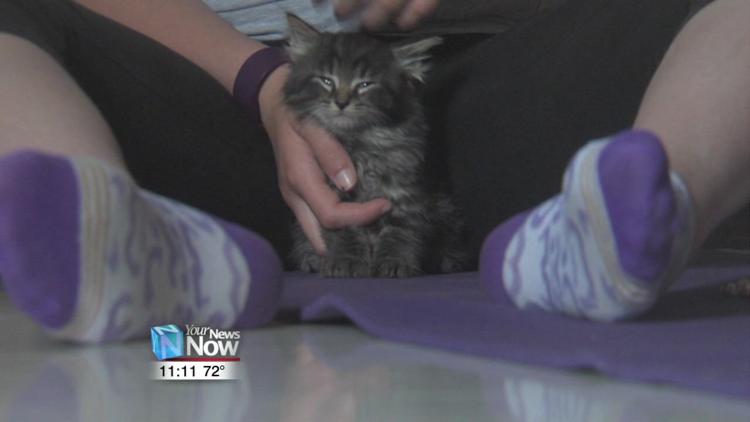 Those looking for a relaxing exercise experience had the purrfect opportunity to do so at the Van Wert County YMCA over the weekend.
The Van Wert County Humane Society brought back Kitten Yoga for the second year.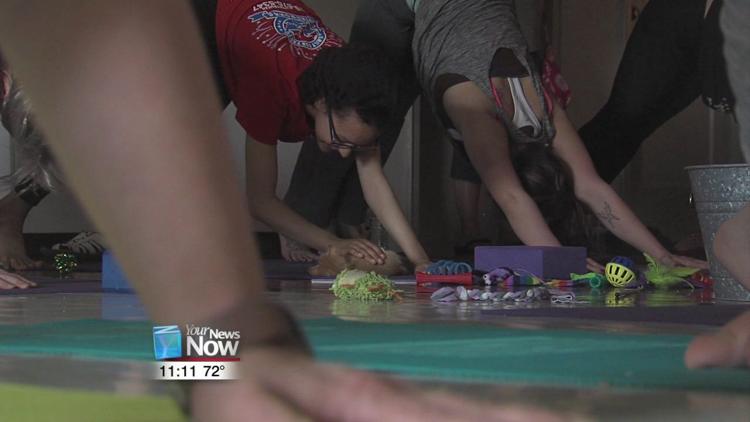 Around a dozen, kittens were set free during yoga sessions and while having the furry friends scurrying around might seem distracting, they can actually benefit the calming atmosphere.
"There are benefits to having a pet, and in fact they even say that when you stroke, especially, a cat that your blood pressure can go down and it just brings about a good frame of mind," said Deb Sealscott, who is not only the instructor of the class but also serves on the board of directors for the shelter.
Those participating could feel the effect the kittens had on them, whether it made them more relaxed or just happier.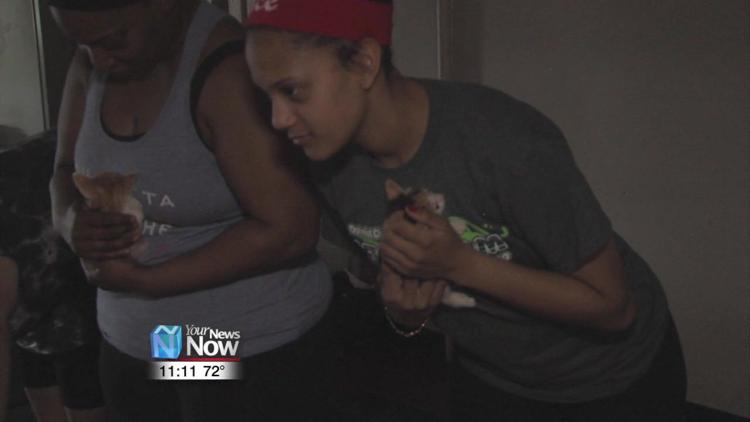 "Well, I like it because I can just be relaxed," said Emily Karcher of Van Wert. "I can just tune everyone out and just zone out. I mean, who doesn't like cuddling with cats."
"Just, like, being able to relax and then also being able to pet cats and seeing how cute they are," said Ailya Clouser of Convoy.
But it's not just humans who benefit from the class. The shelter holds kitten yoga in the spring right after their high point for cat births, and the classes give them an easy way to socialize the kittens and get them ready for adoption.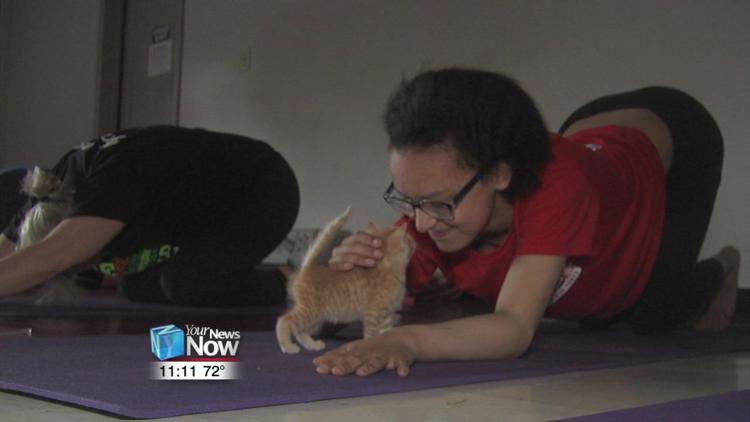 "When they're used to people and people love on them and then they'll love on people," said Sealscott. "So, yes, it makes them much more adoptable."
All the participants are encouraged to consider adopting their favorite cat from the class, or at the very least learn how they can help the shelter by donating food, cleaning supplies, and more.