Another chilly start to the day with temperatures in the 20s. Numbers climb back into the lower/mid 40s today, but it will feel more like the lower to mid 30s. Expect a southeast breeze gusting up to 25mph during the afternoon. Skies will be generally cloudy, and an isolated snow or rain shower is possible later in the day.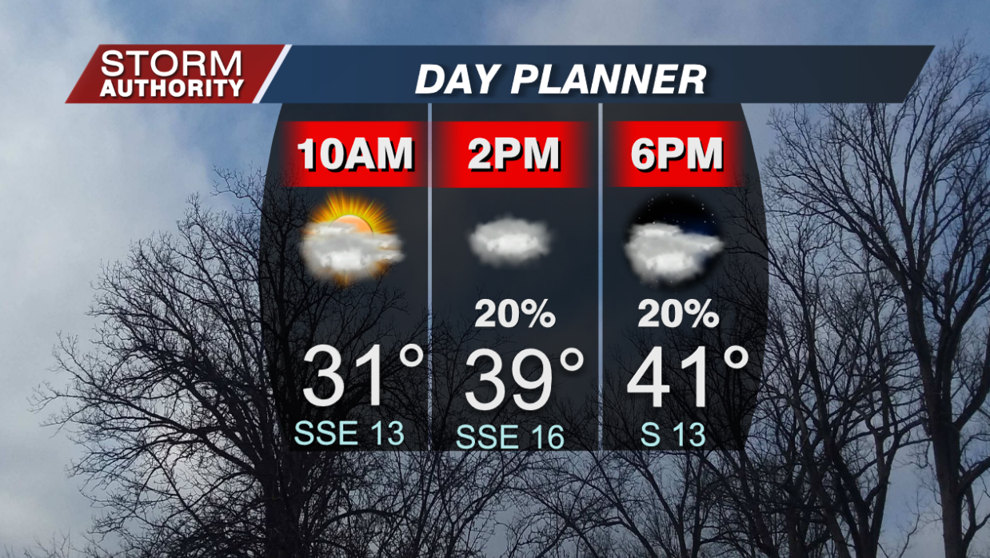 Expect a much milder night as temperatures hold fairly steady in the upper 30s to 40s. As moisture increases later in the night, patches of fog and drizzle are possible as we head into Friday morning.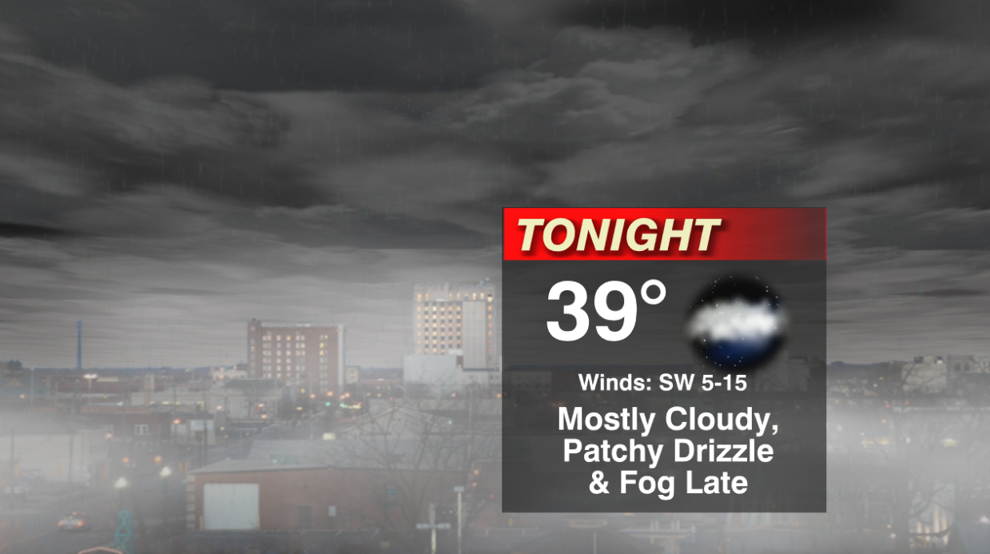 Patchy drizzle is possible on Friday, but the bulk of the measurable rain holds off until the evening hours. Expect numbers to warm around 50° during the afternoon.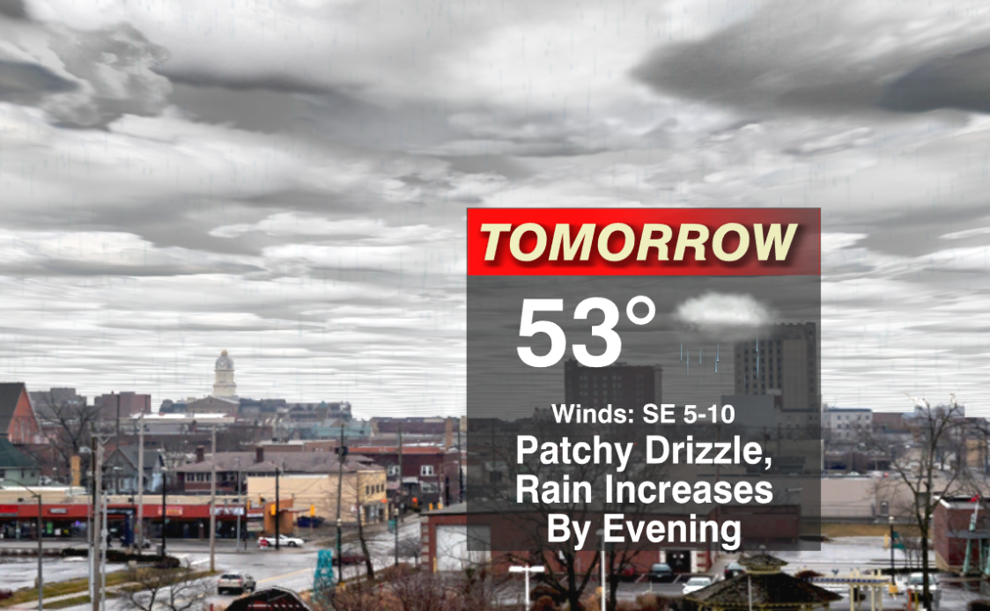 Temperatures will rise rather significantly Friday night as rain showers overspread the area. Scattered thunderstorms are possible after midnight through about sunrise Saturday as warm and humid air surges in. A marginal severe threat is in place with localized damaging wind possible. Even outside of the storms, gusts over 40mph are possible late in the night.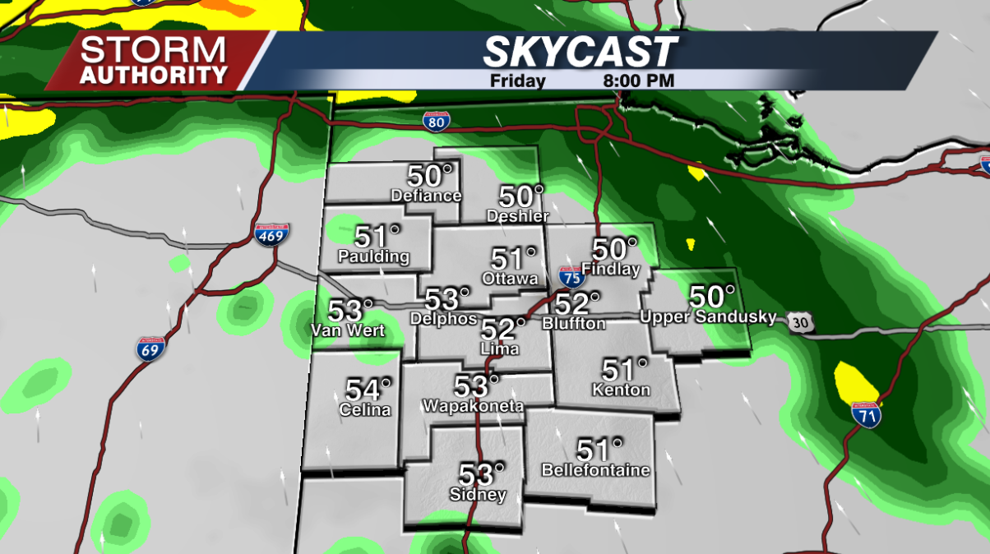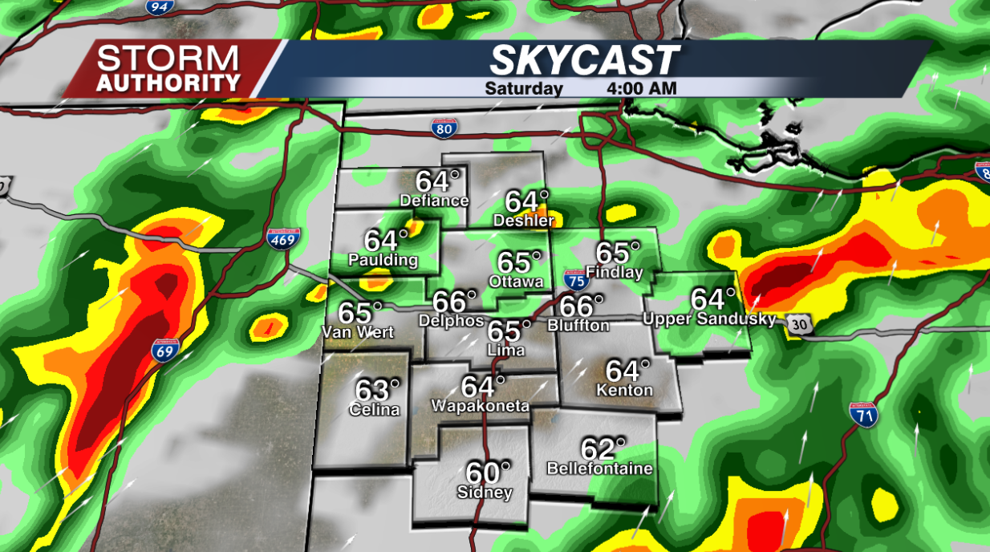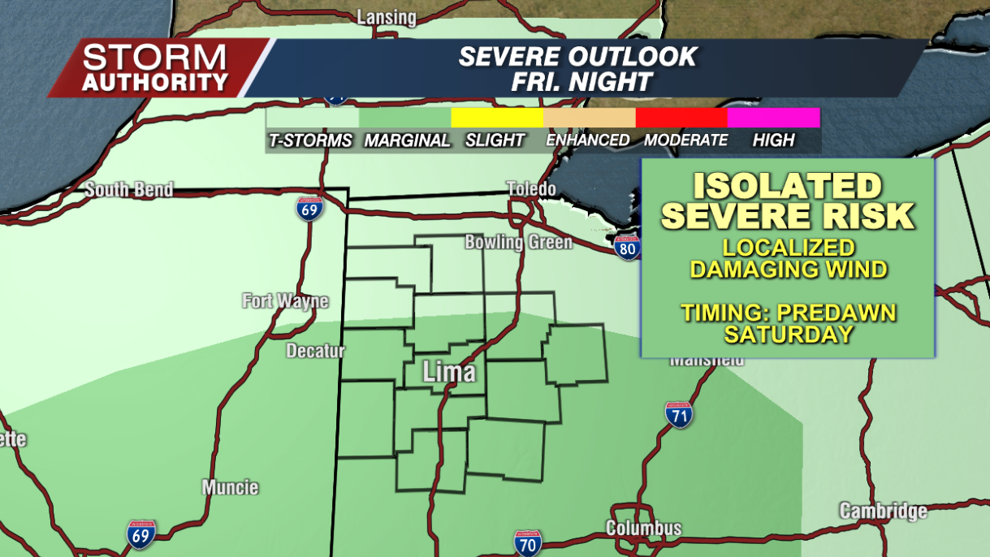 Saturday starts very warm and rainy, but much of the rain moves out by late morning. Morning highs in the low/mid 60s will fall SHARPLY for the afternoon! By 5PM, temperatures fall to the mid and upper 30s! The other story - WIND. Very windy all day long. Gusts at times could hit 50mph, especially during the afternoon.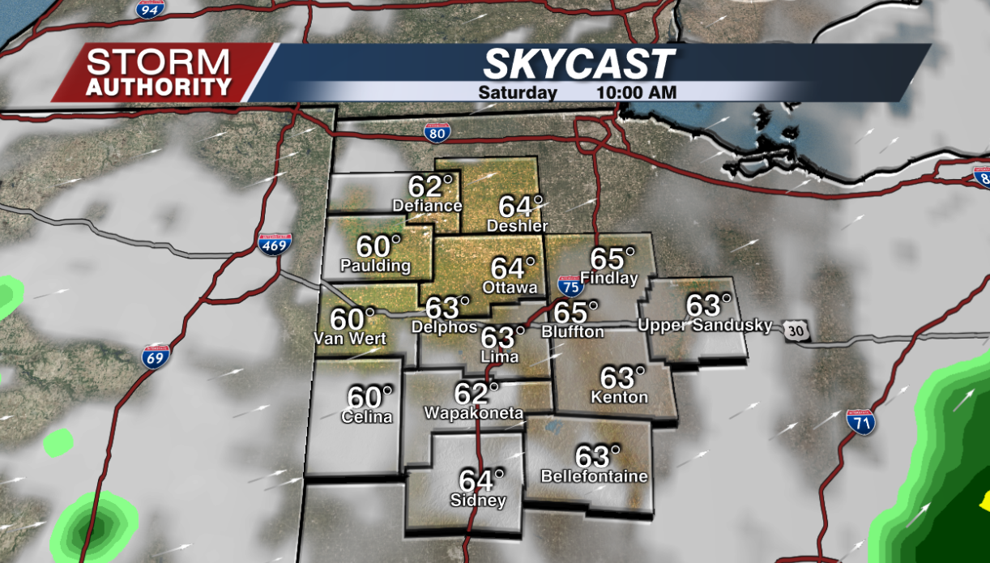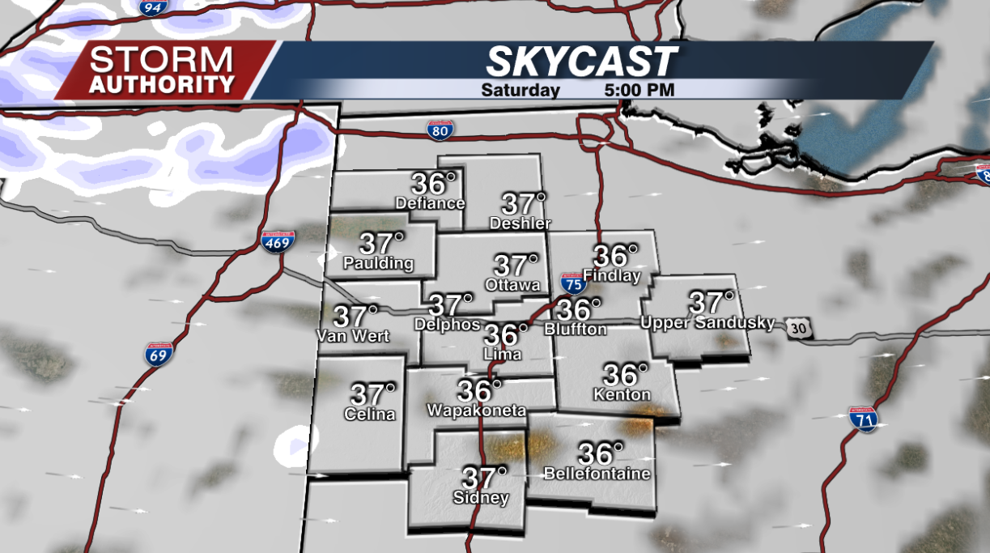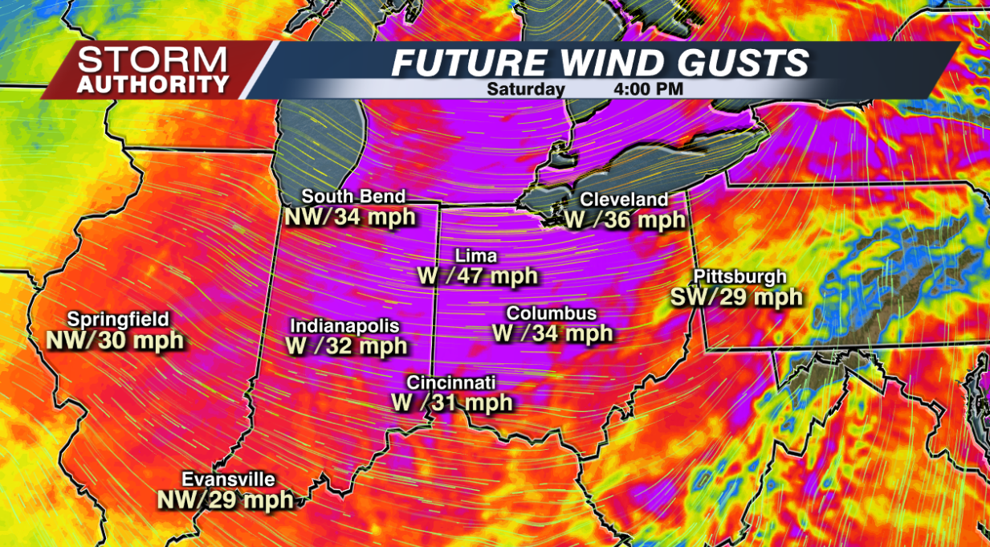 Finally, Sunday is a beautiful day with sunny skies and highs in the middle 40s. The nice weather sticks around for the first half of next week. Highs return to the 50s by Tuesday, and may hit the 60s in spots by Thursday ahead of our next cold front.