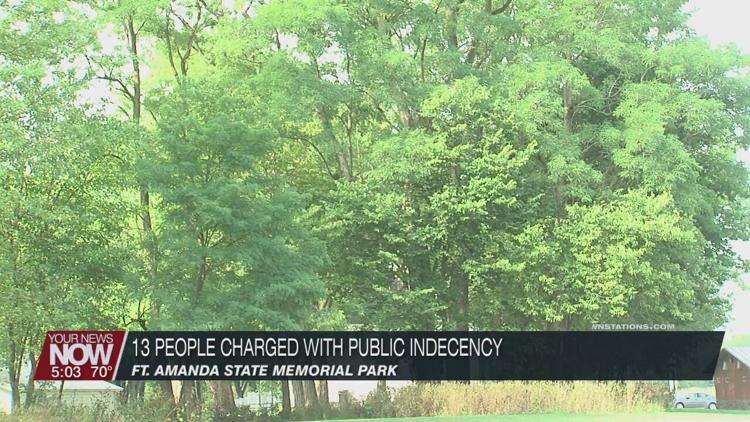 An investigation into sexual behavior at Ft. Amanda State Memorial Park leads to arrests.

Johnny Appleseed Park District, who oversees the park, saw criminal indicators of sexual activity in the park a few months ago. In July, the park district set up trail cameras at Fort Amanda and from the footage, they were able to identify 13 people from around the area who were engaging in the illegal activities. The investigation took about a month to complete. All of the individuals are facing misdemeanor charges of Public Indecency in Auglaize County Municipal Court. Besides the charges, they have been banned from any Johnny Appleseed Park property for a year.
People charged - Rick Baker, 67 of Wapakoneta; Kevin Briggs, 28 of Lima; Craig Brown, 55 of Spencerville; Richard Byrne, 68 of Lima; Joseph Geise, 69 of Delphos; Dennis Hughes, 67 Wapakoneta; Thomas Hundley, 68 of Lima; Timothy Layman, 53 of Lima; Gilbert Lindawan, 72 of Lima; Robert Mallett, 67 of Wapakoneta; Matthew Neumeier, 57 of Wapakoneta; Leland Schrock, 34 of Lima; Jason Wildman, 50 of Lima.