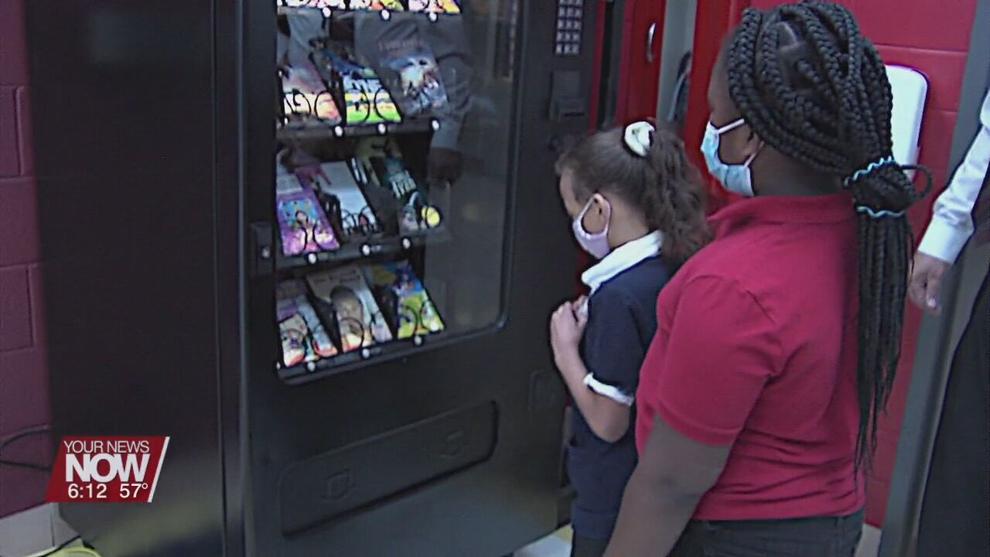 Some Lima City School students are excited about the addition of a vending machine in the cafeteria. But it's not serving what you might think.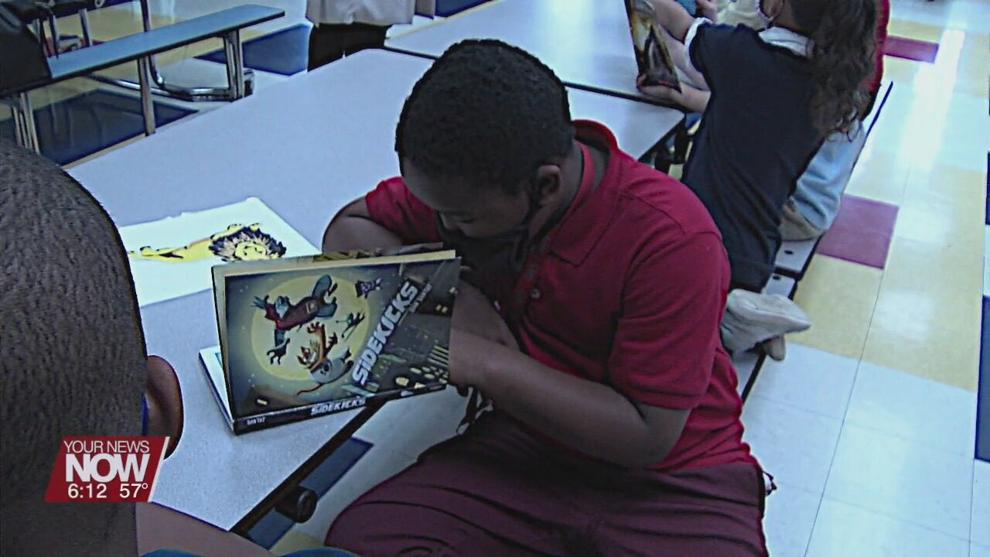 It's the only one in the district and students at Heritage Elementary were the first to use it. They can choose titles like "I Survived", "Robots", and "Ballerina Dreams". That's right, books are what's in store for students in this vending machine. Educators are hoping this new and fun way to pick a book will get kids excited about reading.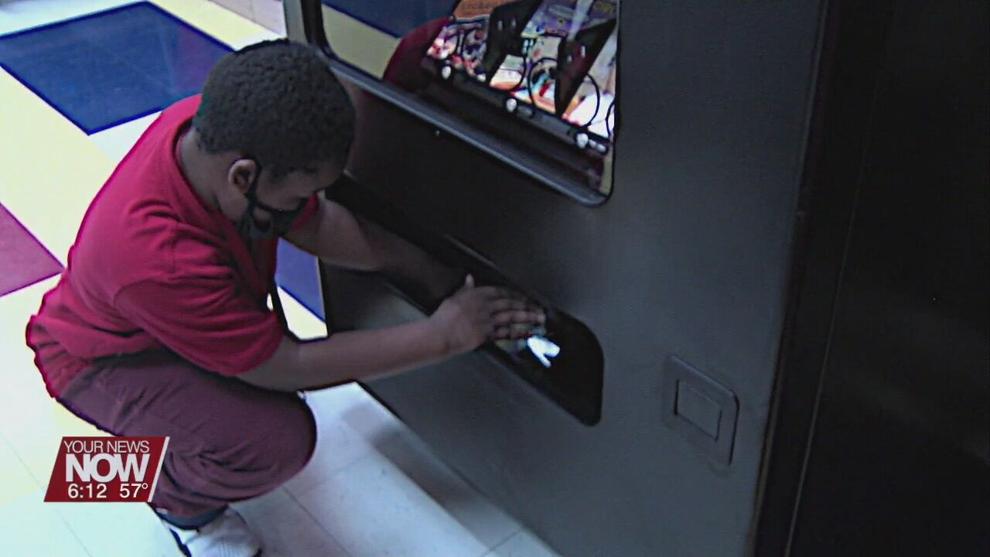 4th grader Jayquan Ackles explains a little about the new machine, "It's about a vending machine that sells books and you've got to get a coupon to get the books. It's got a lot of different kinds of books."
Heritage Assistant Principal Scott Spriggs explains the reason behind the machine, "We talked to some kids last year and the idea came. They don't have books at home, some of them, so they're not reading at home and things like that. It's a little bit different than the library where they have to return those books. These are the books they get to keep and do whatever they want with them."
The students can earn coupons for the Book Vending Machine in different ways like good attendance, being kind, and helpful to others. They hope to "vend out" up to 50 books a week.