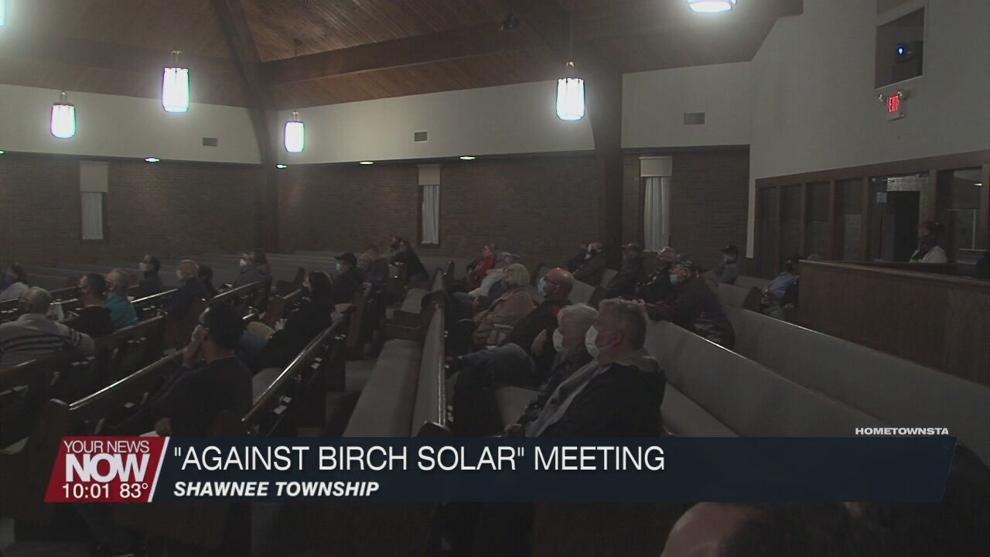 Against Birch Solar hosted a meeting Tuesday evening to discuss the proposed Lightsource bp Birch Solar Project.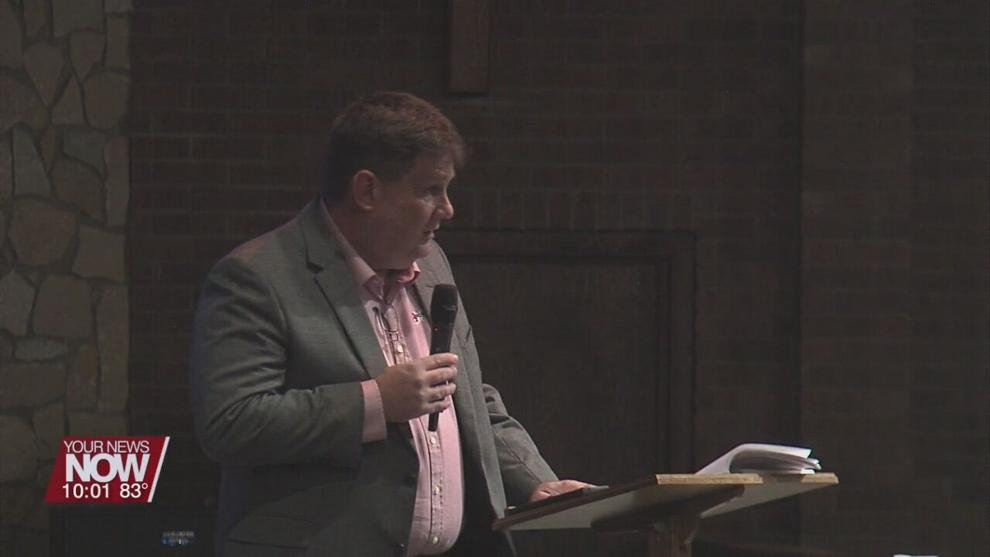 The group held their second meeting at the Shawnee Alliance Church for their members. During the meeting, they covered possible additional renewable energy projects that could be in the works in the area. Another topic discussed was how solar panels could cause issues with the ground as they age. They also dived into the numbers of revenue the project would bring in and hope that going forward the county commissioners will come out with a stance on the issue.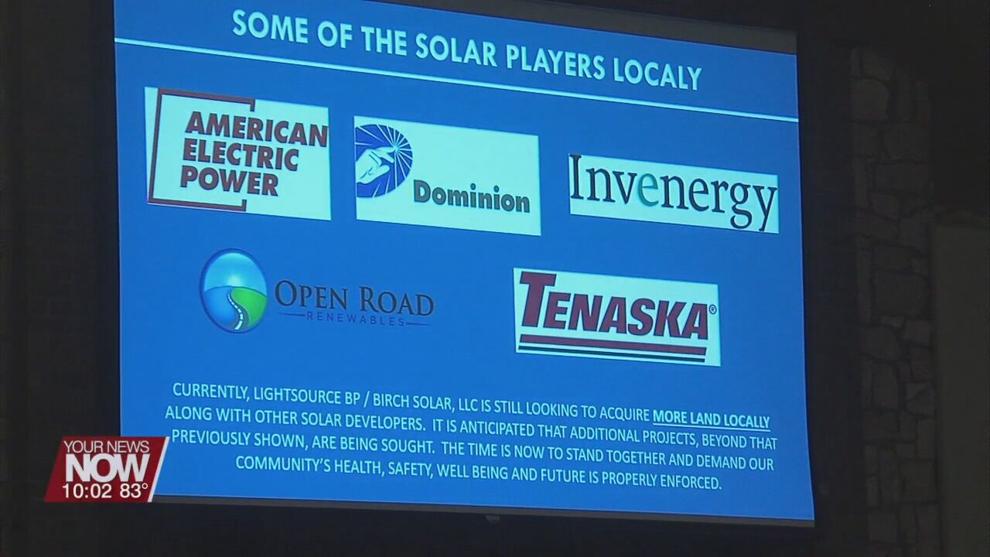 Jim Thompson, a Shawnee Township resident said, "We have a public meeting at Apollo JVS with Representative Bob Cupp and Senator Matt Huffman."
He continued saying, "At that meeting, we are going to talk about needed regulations for solar in Ohio as there are very few, and after that, we are going to start pushing our county commissioners to come out publicly and oppose a PILOT(Payment In Lieu Of Taxes) agreement.
The meeting with Huffman and Cupp will take place on February 6th.