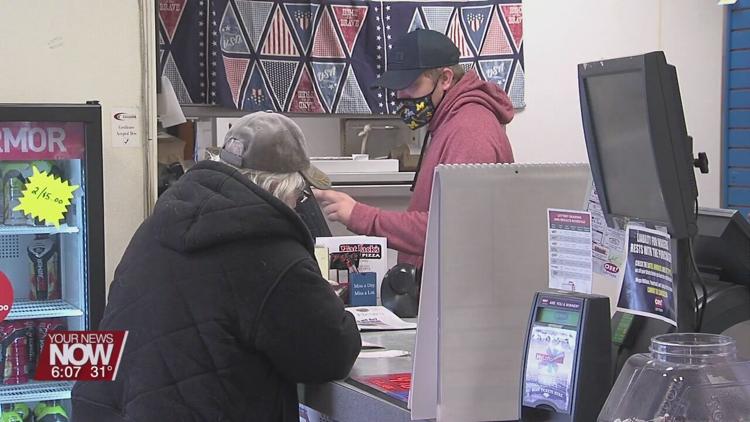 After no tickets matched numbers for the Mega Millions and Powerball this week, their jackpots grow even bigger for the weekend. This has caused an influx of ticket buyers.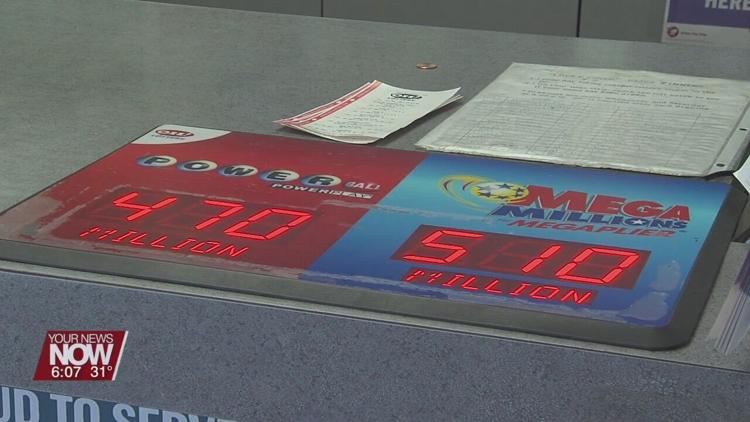 This is the first time since 2018 that both jackpots have been over $400 million at the same time. The Mega Millions is at $520 million and the Powerball is $470 million. These enormous numbers have brought in more traffic to local retailers.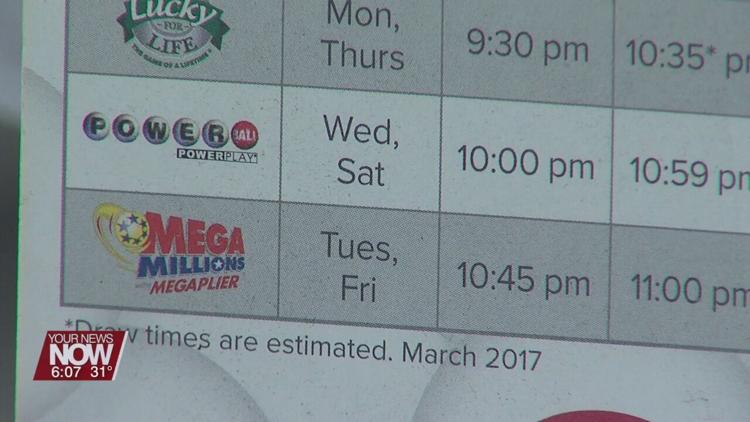 For Fat Jack's Pizza carryout on West Street in Lima, they say overall sales have gone up around 20% this week due to lottery purchases.
"It's actually picked up a lot," says Brandon Goedde, Supervisor at the pizzeria. "Every time one gets up into the 400 millions, it's always picking up. Everybody is trying to play."
For some ticket buyers, this is their first time getting a hand in the pot. Even though a chance of winning is about 1 in 300 million.
"I'm feeling lucky," says Carl Cope, first time buyer of a Mega Millions ticket. "I've been missing, the last two days, I've missed the Pick 4 and the Pick 5 by one. So, I think my ticket's going to hit."
The Mega Millions numbers will be drawn Friday at 11 PM, and the Powerball will be Saturday at 10:59 PM. To double check if you are the lucky winner, visit ohiolottery.com.