A Findlay man has been arrested after allegedly assaulting his wife Christmas morning.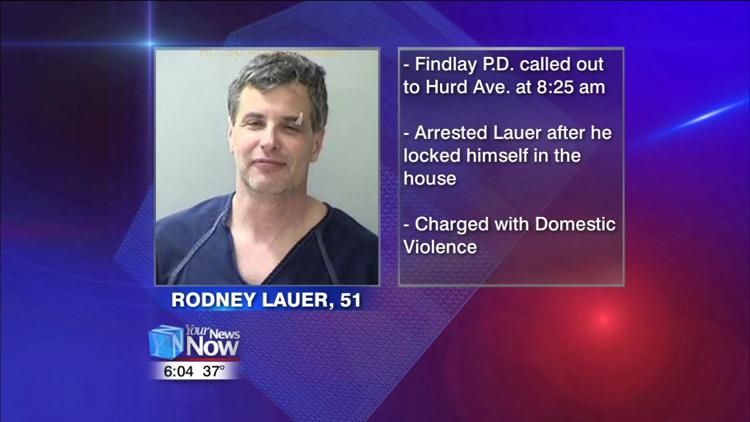 According to the Findlay Police Department, officers were called out to the 1100 block of Hurd Avenue just before 8:30 am for a reported domestic violence situation. The victim was found in the yard, and her husband 51-year-old Rodney Lauer locked himself in the house. The Findlay Police Department's Crisis Management Team was called in and made their way into the residence and arrested Lauer. The victim was taken to Blanchard Valley Hospital to be examined. Lauer was also taken to the hospital for a cut to his head that he got during the arrest.
Lauer has been charged with domestic violence and more charges could be filed against him.