In May of last year, Ohio Means Jobs launched an 18-month program, the Employment Incentives Program, to help transition clients off of public assistance benefits to become self sufficient. Now they have their first graduate of the program, Tyree Graves.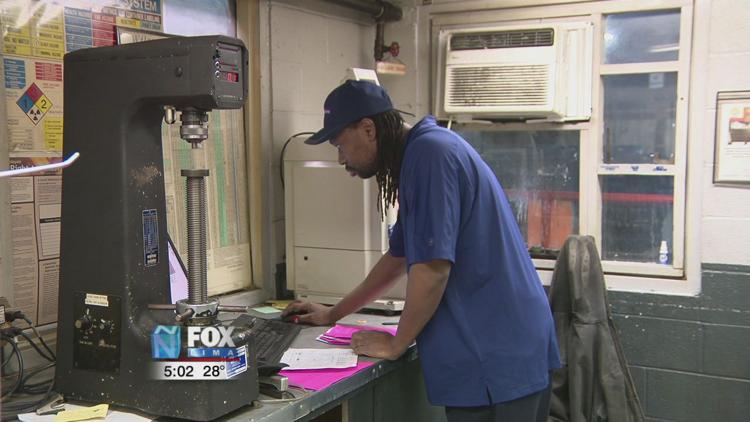 "There's kind of a - what we call the 'benefit cliff' keeping people from moving off public assistance or taking those higher-paying jobs base on the fact that it was economics," Joe Patton said, executive director of Allen County Job and Family Services. "So we tried to take some of those economics out of it with incentives and Tyree is one of our first graduates out of the program and we're looking for a lot more to come."
Graves began the program working at Custom Staffing before landing full time at his current job at Heat Treating Technologies. Through the program as someone relies less on public assistance, Ohio Means Jobs will help cover costs for things like rent, utilities and food up to $2,500. Graves also took advantage of the Wheels to Work program that helped him buy a car.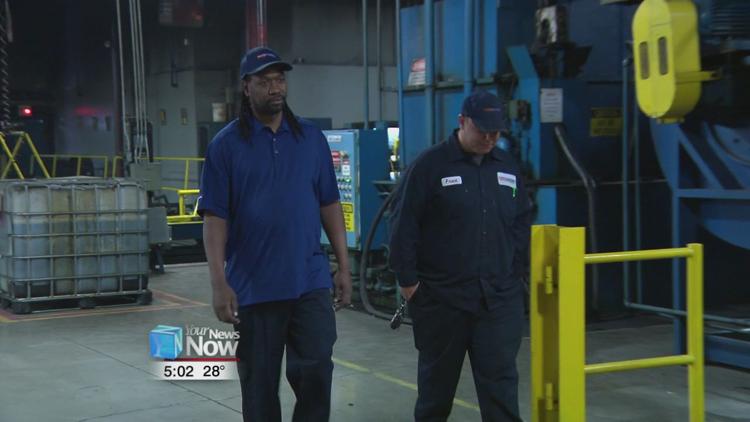 Graves said the incentives motivated him to keep going. Motivating him so much he has had a few pay raises and earned a promotion.
"When I first started I was just a regular employee," said Graves. "Now I'm a shift supervisor. And more responsibilities, more money."
"He worked his way up very quickly because he learned the job and was very efficient at it right away," Amberly Deible said, operations manager at Heat Treating Technologies. "And we were very impressed with him because of that he came to work on time, he showed up he did an amazing job and motivated other people on the floor who maybe were a little less motivated before he came."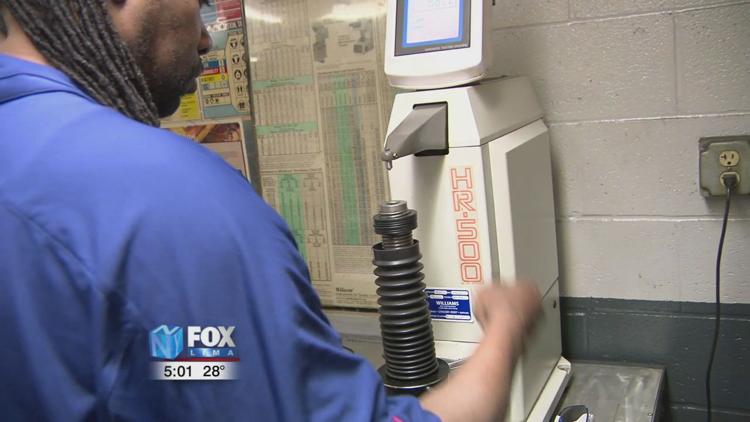 Graves has had the same attitude throughout the entire program.
"He's always had an optimistic outlook," Sam Butterfield said, job coach at Ohio Means Jobs. "He's like our favorite go-to guy. Anything that we ask of him he does, usually within that day. If we need like a piece of paper from him that's signed, he's always turning it in within a few hours."
Patton expects more graduates to come out of this program as time goes on. As for graves, he recommends this program to all clients and employers.
"Because it'll change your life," said Graves.