When farmers in the Heartland dealt with catastrophic losses, the agricultural community in West Central Ohio didn't hesitate to help.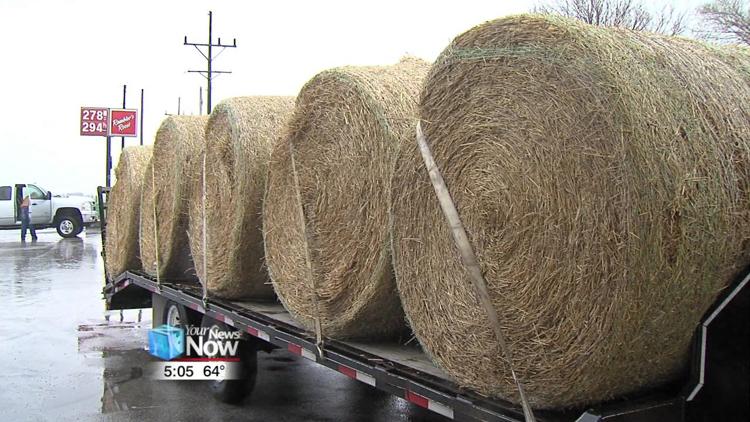 18 trucks loaded down with hay, feed, and supplies rolled out of Van Wert County on Friday to offer some relief to farmers and ranchers who lost so much during the flooding that affected 81 of 93 counties in Nebraska. Nebraska farmers' losses continue to grow, with millions of bushels of wheat, corn, and soybeans destroyed, as well as thousands of livestock killed during the natural disaster. But when the local call for help went out, the outpouring of support came in from far and wide.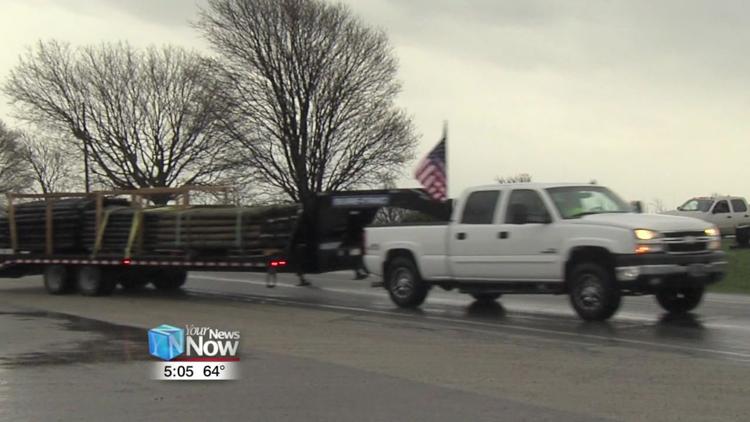 "Oh overwhelming, I am talking any where from Wood County, Ohio, clear down the Botkins area, clear up to Churubusco, Indiana, and everything in between. And it's not just farmers, it's individuals as well that has been helping. It's overwhelming in a way, in a good way that everybody wants to pitch in and give out to the people. And that was the whole goal of doing that," said Tony Miller, organizer.
Miller says they will be stopping Friday night about half way and continuing on to Nebraska on Saturday.