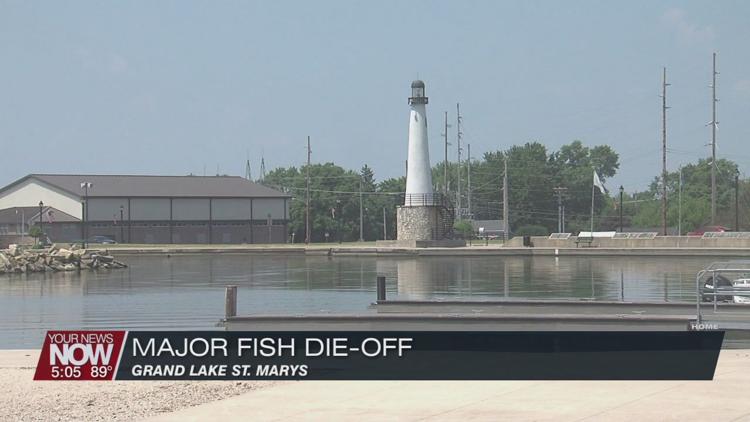 Grand Lake St. Marys has had a great year so far between the decreasing amount of poisonous algae and the increasing amount of people spending their time at the lake, but now the lake faces another problem.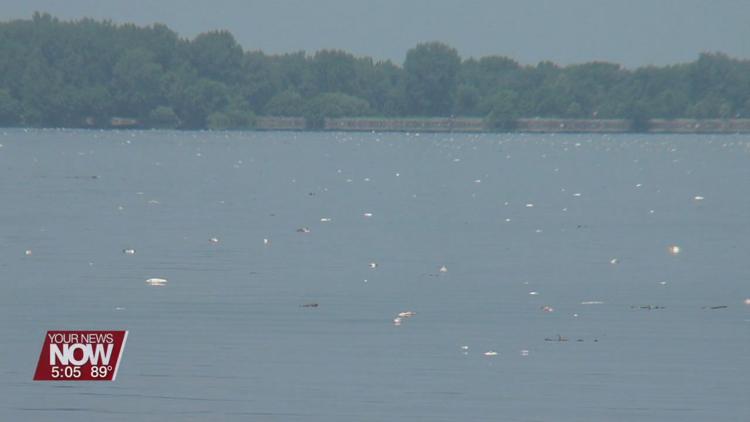 While the blue-green algae dying off at Grand Lake St Marys means fewer toxins in the water, it also means less oxygen in the water. Grand Lake has experienced a deadly combination of factors, including the dying algae, that has led to a widespread fish die-off from lack of oxygen in the lake.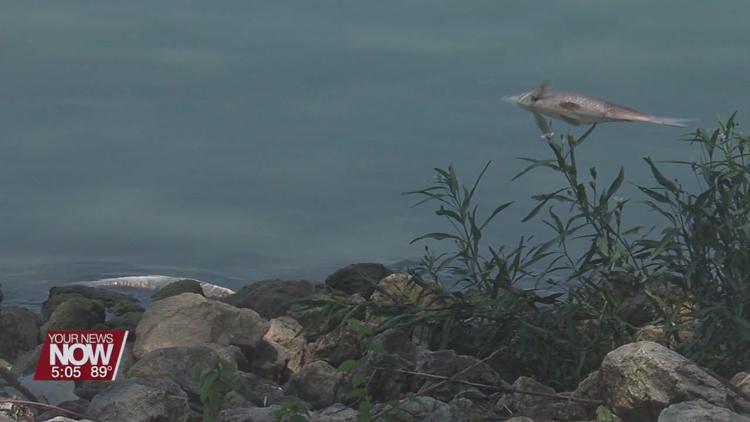 Nick Rentz, the president of the Lake Improvement Association at Grand Lake says, "We have no wind, we have high heat, and when algae die off like ours is doing right now, it consumes oxygen as well."
As far as how this will affect the rest of the ecosystem at Grand Lake, Rentz says that a fish die-off is part of a normal life cycle of a lake.
"We see this at Grand Lake fairly frequently being a shallow lake, but not to this scale," says Rentz. "We've just got kind of a perfect storm here right now, but we expect a pretty quick rebound."
And Rentz says they are already seeing improvements with the oxygen levels in the lake from the recent thunderstorms in the area.