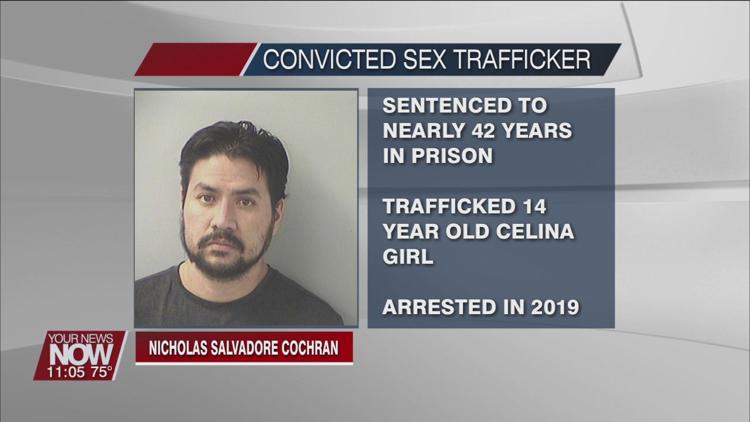 A Lima man has been sentenced to almost 42 years in prison, in connection with child sex trafficking.
The U.S. Attorney's Office, for the southern district of Ohio, says 28-year-old Nicholas Salvadore Cochran was sentenced to the prison time earlier this week.
In January, Cochran pled guilty to one count of sex trafficking a minor, and one count of committing a sex offense against a minor as a registered sex offender. The charges connected to a 14-year-old girl reported missing from Celina in July of 2019 and discovered to be a victim of trafficking by Cochran.
Aside from the prison time, Cochran has been ordered to pay full restitution to the victim, court costs, and a fine, as well as remain under court supervision for life.