OhioMeansJobs in Allen and Hancock County teaming up to help a future workforce get trained.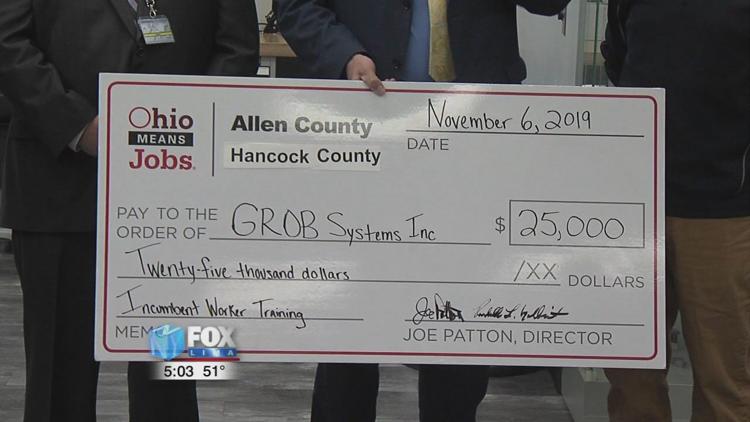 The two agencies presented a GROB Systems in Bluffton with a $25,000 grant to pay for training and education to students in their electrical or mechanical apprenticeship programs. The program has been going on at GROB for 30 years, and besides the hands-on training at the facility, the company will pay for their associate's degree at Rhodes State College. 60% of the employees that they have working on the manufacturing floor started in the apprenticeship program. Thanks to this grant, they will keep their students up to speed on their ever-changing industry.
"We can't teach with the same materials year after year after year after year, we would fall behind," says Mark Reed, GROB, Apprentice Training Supervisor. "So we need to continue to grow as our product grows with our training so we got to be able to teach the kids on the latest and greatest and the newest technologies, and having this grant allows us to do that."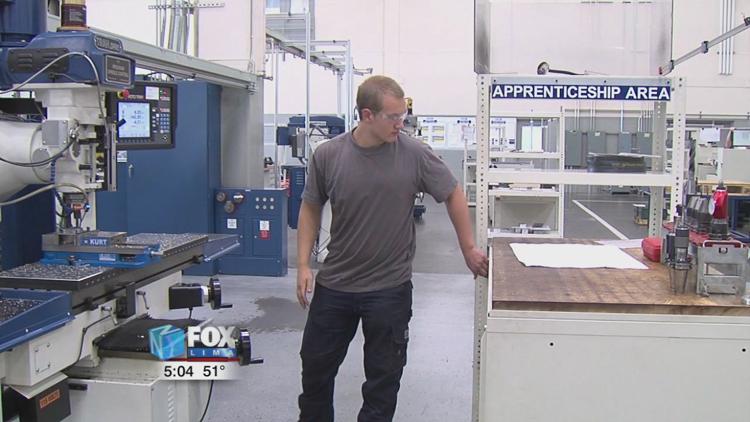 "A lot of the companies have great people that work for them or it's easy to hire like entry-level folks," said Joe Patton, Ex. Dir. Allen County Job and Family Services. This is a way to up-train your workforce, with the cooperation of local community colleges, state colleges, to be able to get them the skills they need. GROB's embraced that and is doing a great job of it."
For more information about the GROB Apprenticeship Program, go to https://www.grobgroup.com/en/career/your-route-to-grob/school-pupils/apprenticeship-program/.