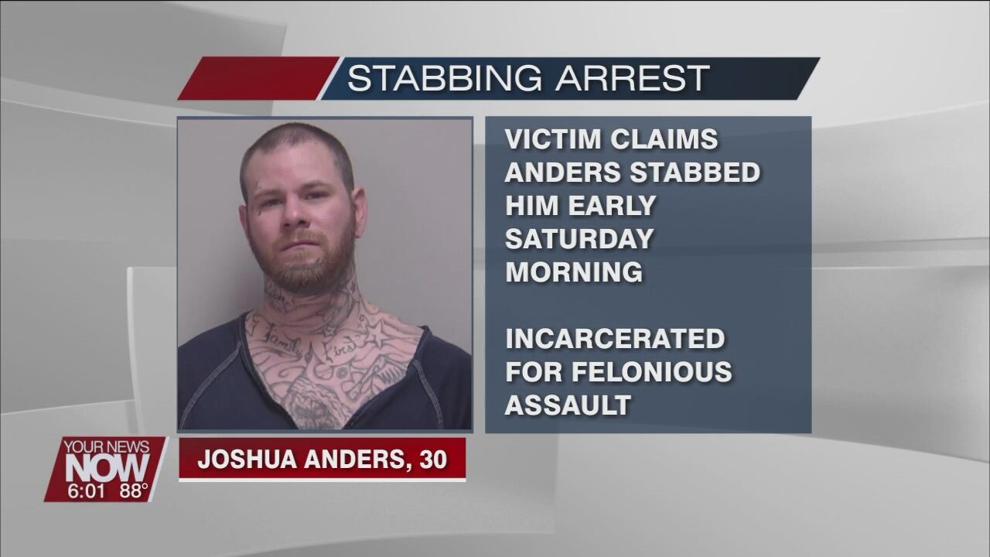 A man has been arrested after an early morning stabbing was reported in the City of Findlay.
Officers from the Findlay Police Department responded to a local hospital at 2:30 AM on Saturday (08/21/2021) after receiving a report of a stabbing victim. Upon arrival, officers learned that the stabbing occurred just after 2 AM at the Ole Stoney Lodge located at 752 Howard Avenue.
The victim then identified the assailant as 30-year-old Joshua Anders. Anders was located in a separate location and was taken into custody without incident.
Anders is being held at the Hancock County Justice Center on a charge of Felonious Assault.