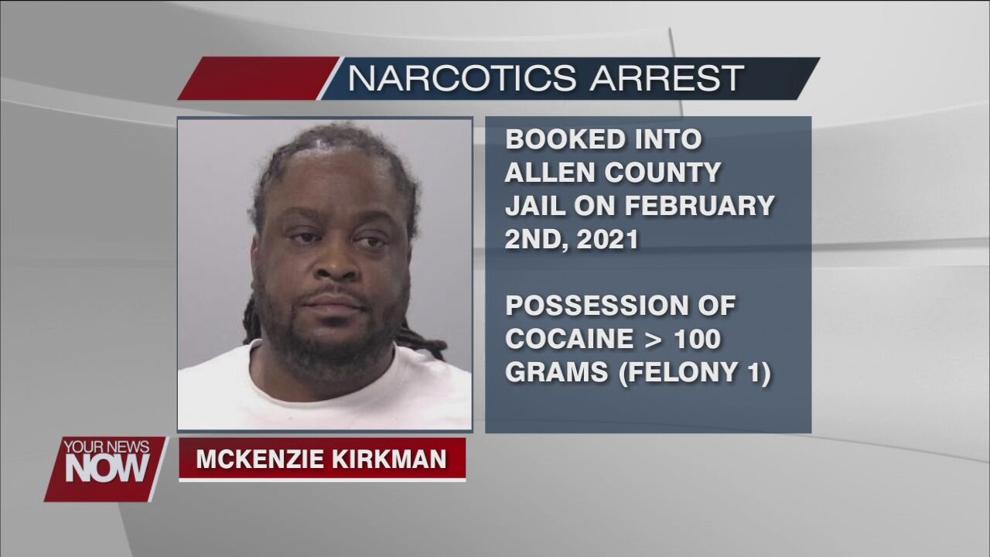 A man has been arrested after a narcotics investigation in the city of Lima conducted by the West Central Ohio Crime Task Force.
On Tuesday, February 2nd, 2021, a traffic stop was conducted by an Allen County Sheriff's Office deputy. 
During the stop, a K9 from the Lima Police Department alerted officers to the odor of narcotics. The driver of the vehicle, McKenzie Kirkman, then proceeded to flee from the scene. While running, Kirkman threw a large object into the street. 
The object was then recovered by authorities and was identified as 258 grams of suspected cocaine.
A search warrant was then served by the Allen County Sheriff's Office and the S.W.A.T Team at 381 South McDonnell Street in Lima. 
Seized from the residence was approximately 70 grams of suspected crack cocaine, drug paraphernalia, one stolen handgun, and $10,164 in U.S currency.
Kirkman was then booked into the Allen County Jail for Possession of Cocaine > 100 grams, a felony of the 1st degree. 
The investigation is ongoing with additional charges expected to be presented for consideration to a future session of the Allen County Grand Jury.