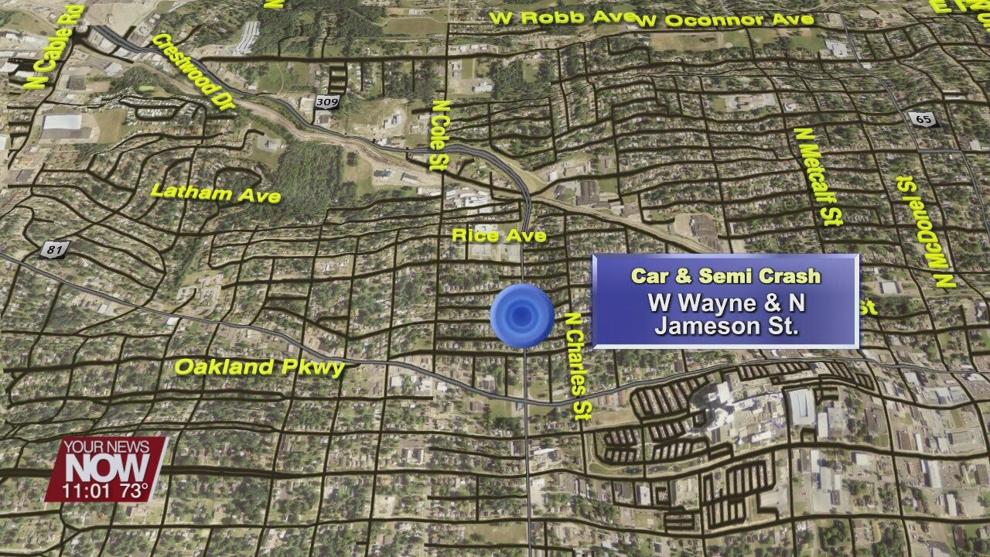 A semi vs car collision ended with the car crashing into a house in Lima on Saturday, injuring four people and rupturing a gas line.
The Lima Fire Department says they got the call around 5:30pm. When they got to the scene, it appeared that a semi had hit a car, causing the car to crash into a house. This was at North Jameson and West Wayne Streets.
They say the impact from the car caused a gas line at the house to rupture. It has since been shut off. Lima Fire says four people in the car were transported with unknown injuries, and two of them were minors. The Lima Police Department is still actively investigating this incident.