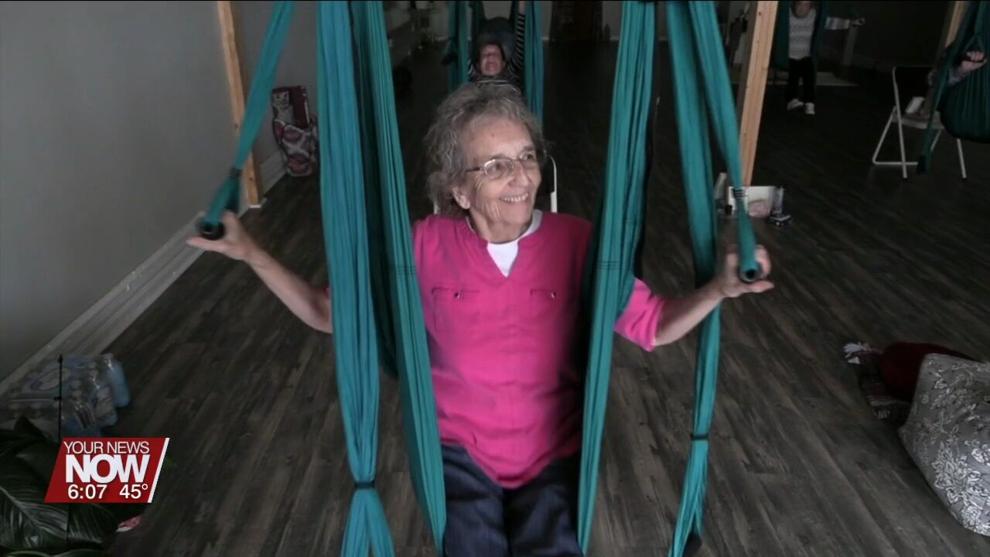 WAPAKONETA, OH (WLIO) - You're never too old to try something new and a group of area seniors put themselves out there trying a new way to exercise.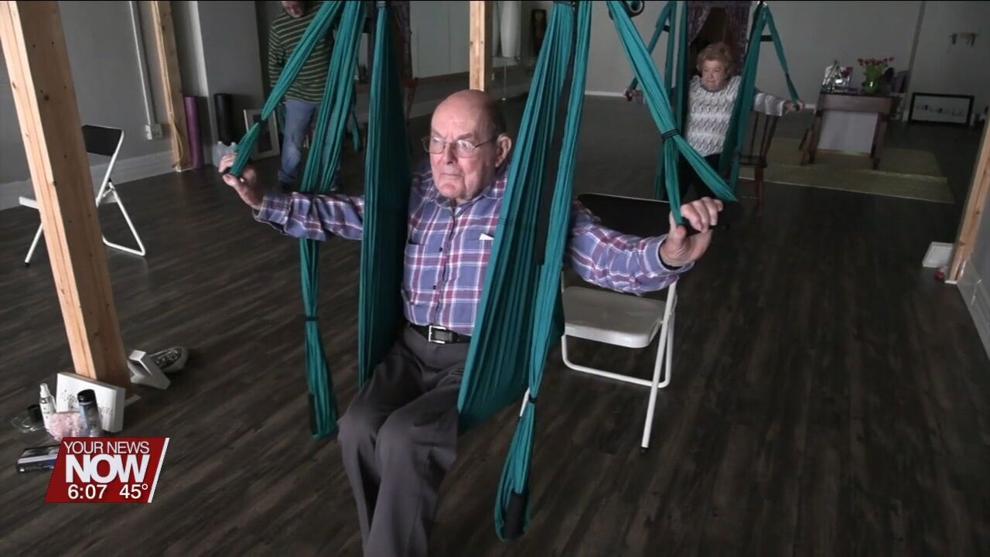 Residents of Otterbein Cridersville get a chance to try aerial yoga at Lightworker Yoga Studio in downtown Wapakoneta. They sat in a swing-like harness and moved into different positions that helped them with stretching, breathing, and relaxation. They all seemed to enjoy themselves.
"From standing up to swinging to sitting down, moving my feet, and I got muscles. It was a very fun time," said Janice Blass, who was enjoying aerial yoga.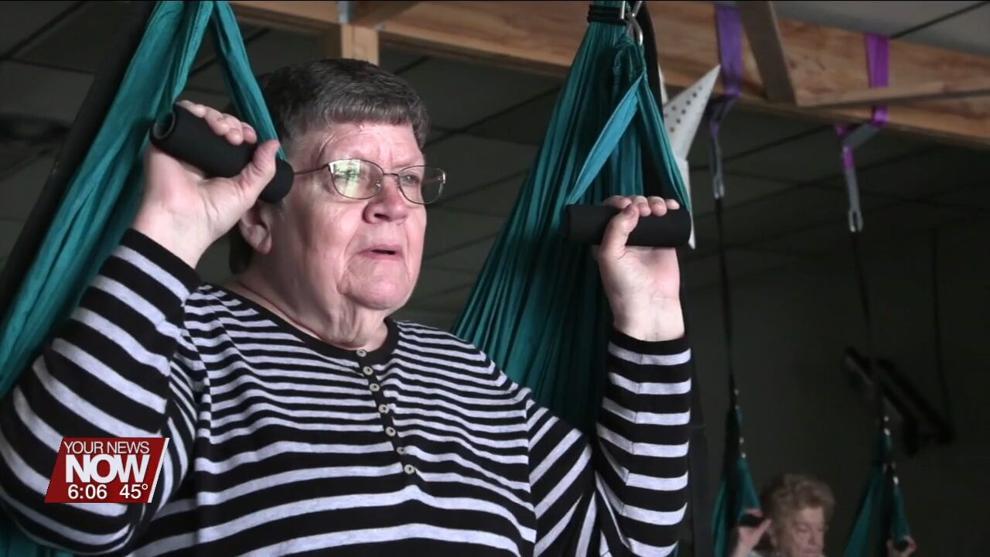 "It was kind of relaxing really. But like I say, it's similar to going down to the pool up there at Otterbein with exercises in the water. It was relaxing," said Carl Spencer, who was enjoying aerial yoga.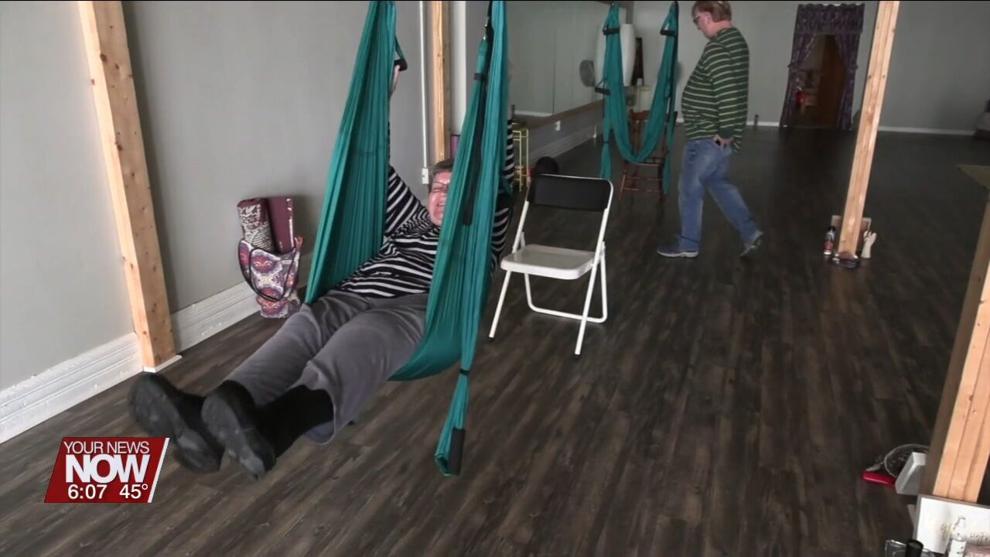 "I wanted to make sure that they felt safe, they felt comfortable, and they felt empowered to do the poses. And so I thought it would be a good idea to marry the chair yoga with the swing yoga because the swings are still accessible, they're accessible to anyone, you just have to do the poses that fit the people who are there. So, it was really important to me that they felt good in the poses and that when they left here today the felt empowered and excited for trying something new," explained Melanie Yocum, owner and instructor at Lightworker Yoga Studio.
Yocum says it's important as we age to keep our body moving so that we can be our best selves. Rumor has it zip-lining may be next on the senior's activity schedule.