The fire in downtown Wapakoneta on December 23, 2018, changed the lives of more than 20 people. Luckily everyone who lived in the apartments at 1 Perry Street made it out safely, but with nearly all their possessions lost.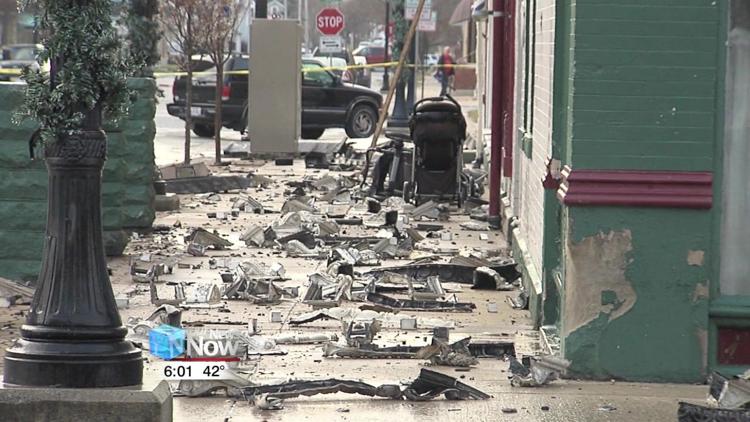 "Everybody was running around," said one of the victims, Chris Jaynes. "We started clearing the halls out of it. We got everybody out, me and officer Reinecke, here in 'Wapak.' We got everybody out the building and by the time I walked out it was fully engulfed and it was coming down the steps."
After the fire, these victims aren't focusing on the fact it's being considered arson. There's really only one question to ask.
"Where (am) I going next week?" said Jaynes. "That is the big question for all of us, where we (going) to go? It's the end of the month, everybody's getting ready to start over a new month and pay bills again. Where do you go after a fire?"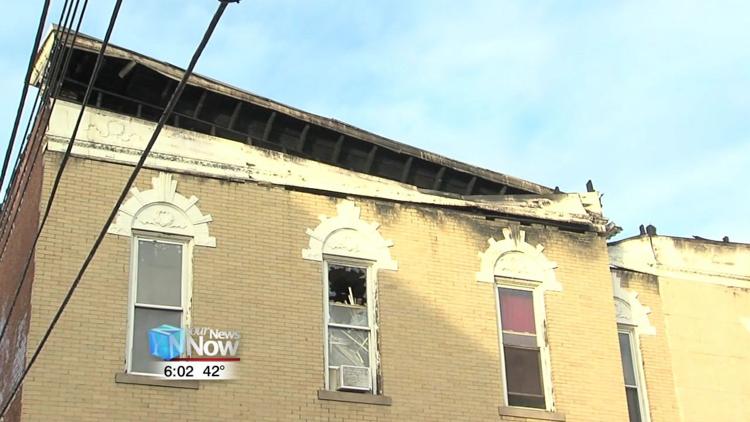 Jaynes said fortunate for them, the city of Wapakoneta stepped up in a big way. Residents have sent them donations. He said local businesses have helped house them temporarily, such as J. Marie's Wood-Fired Kitchen who put the victims up in a hotel. Then there is Auglaize Emergency Management Agency and Mercy Unlimited who are coordinating more relief efforts.
"The whole community came out within minutes for us," Lisa Evans said, another victim of the fire. "Within minutes I had my coat that I have on and shoes on my feet. The whole community has come out to support us in everything that has been happening. Food, clothes, money, whatever we needed. We're thankful."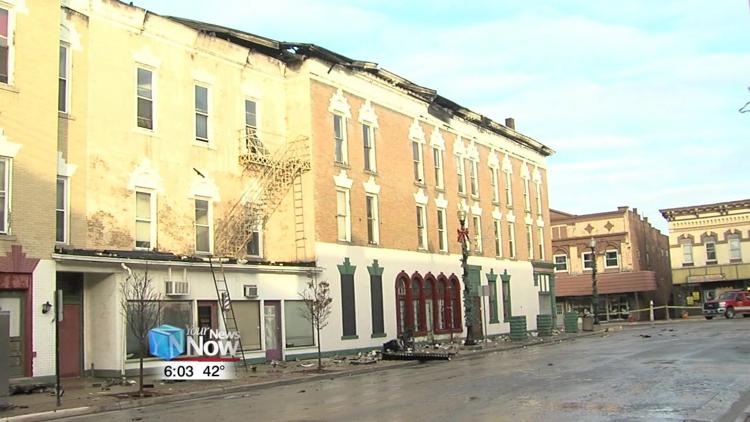 Many families lived in those apartments. Everybody did get out safe, but some of those families still aren't whole. Kyla Resor wasn't home during the fire and wasn't able to get her service cat and kitten out of the building, but believe they are still inside, alive.
"I don't care about my stuff," Resor said. "I can replace clothes, I can replace my TV. I can replace all that, but I can't replace family and that's what they are. There were people up there with actual babies, but those were my babies and it's not home without them, you know?"
For Jaynes, the next step is explaining to his youngest son what happened.
"That's difficult," said Jaynes. "I've got a 16-year-old too living up there with me. He's a little bit easier to explain to. Him, he wants to go home and it's hard to tell him we can't go home because there's no home left."
According to the Auglaize EMA Facebook page, donations are still being accepted at Mercy Unlimited.