Once again, farmers are looking to Mother Nature as they sit watching weather conditions affect their crops.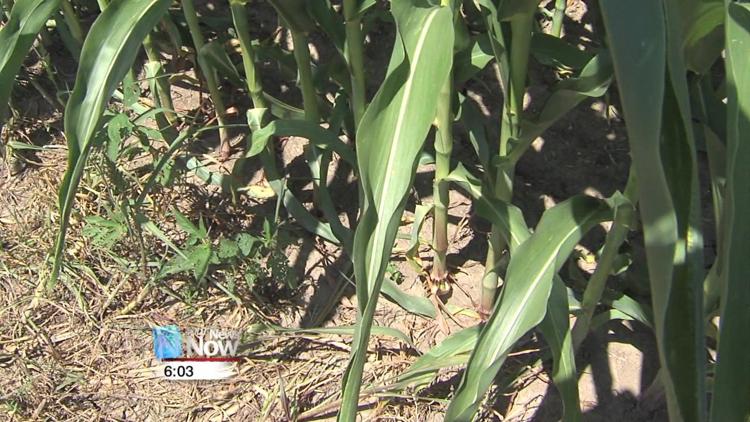 After a wet and cold spring, pushing planting season back into late May and early June, the dryer conditions we're seeing now is starting to slow down the growth of those crops getting into the ground. Agriculture officials say the crops are looking okay but are a month behind because of the wet spring. What crops need now is above average temperatures and rain to catch up.
"Right now, in this county, we've got a lot of pockets that are plenty dry and the crop is slowing down growth and that's not good. We don't want it to slow down, so we need rain and warm temperatures to move these crops along to maturity," explained Jeff Stachler, Auglaize County OSU Extension Educator.
Stachler says the dry conditions can lead to low test weight and lower yields if plants don't reach maturity by the first frost.