A memorial for a Lima man that gave his life for his country is getting a makeover.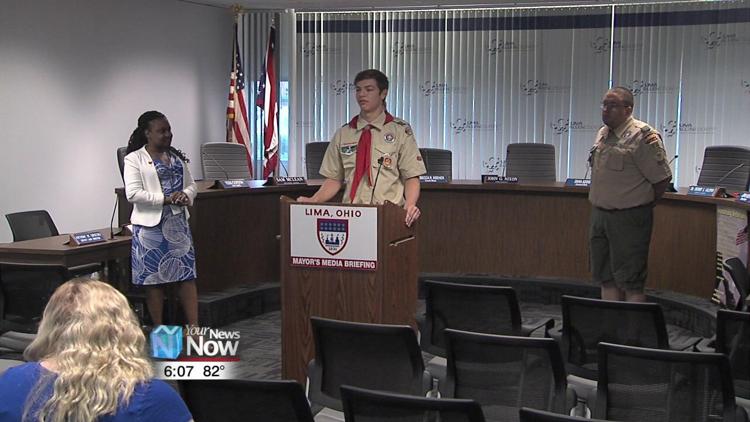 Many have driven by Metzger Reservoir and not noticed the stone wall bearing a brass plate honoring William E. Metzger who died in World War II. He was given the medal of honor for his service. Boy Scout Jon Frueh has taken on the honor of rebuilding a memorial for Metzger as his Eagle Scout project with Troop 84 of Gomer. He says this project is close to his heart as many of his family have served.
"I have a lot of family who was in the military. I have an uncle who is in the military, my grandparents were in the military. So, to be able to do this project it's just been really special to honor those who have served," commented Jon Frueh, Boy Scout Troop 84 - Gomer.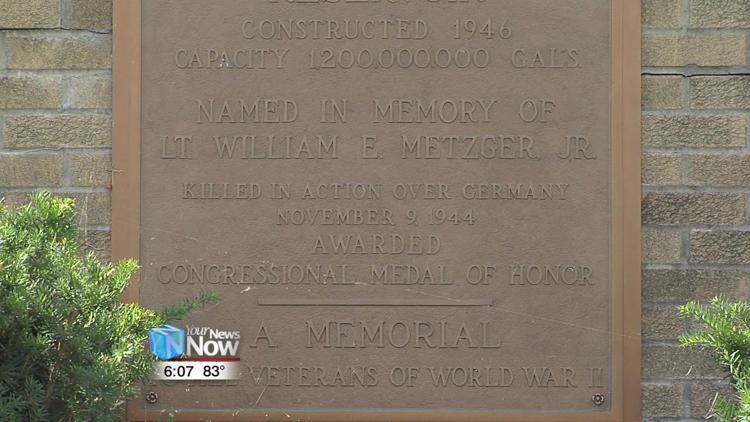 The project is estimated at $10,000. The memorial will be relocated near the parking lot at Metzger Reservoir so it can be more accessible to view. If you'd like to contribute to the project, call 419-221-5253. The City of Lima is assisting in the relocation. They hope to have a dedication on September 9th which would be the 75th anniversary of Metzger's death in the war.