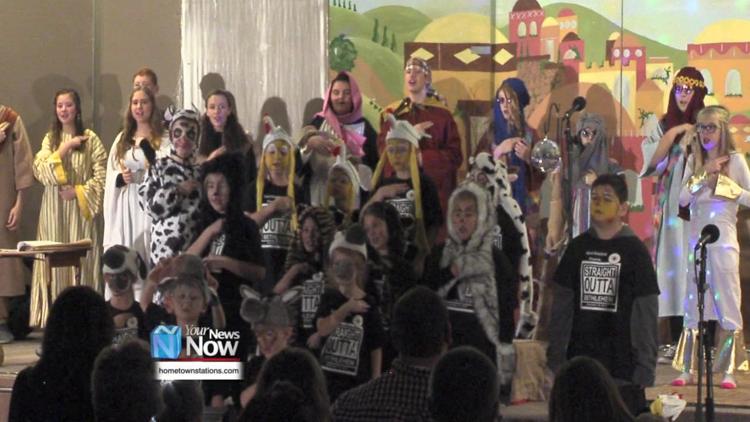 While most churches during the holiday season stick to plays depicting the birth of Christ, one local church offers a different take of a Christmas story. 
This year children at the Church of the Good Shepherd in Columbus Grove performed a new Christmas musical, "Straight Outta Bethlehem". This particular play focuses on an orphan's perspective of Jesus coming to earth.
The orphan, who was once afraid, depressed and rejected throughout  the course of the play, receives gods love and realizes how much he truly cares for him. The diversity of the cast was what organizers said made the play so enjoyable.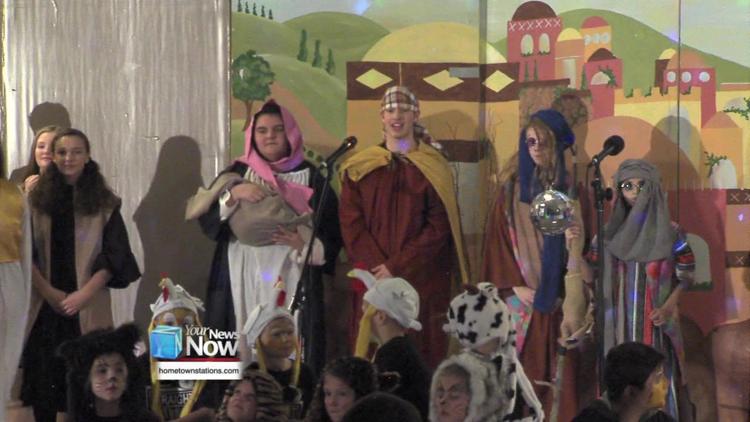 "This is a great play because it's on purpose designed to use with a few people or with many people," said Carla Wyant, Straight Outta Bethlehem musical director. "In our case we had just about 40 kids participating and it's wonderful because you can use preschool age clear up to high school. So for the preschool you have animals in the pen or the stable and high school is taking part as orphans and also as angels and we also have shepherds."
Wyant said she is grateful for all of the community and church's support of the play and looks forward to many more opportunities.