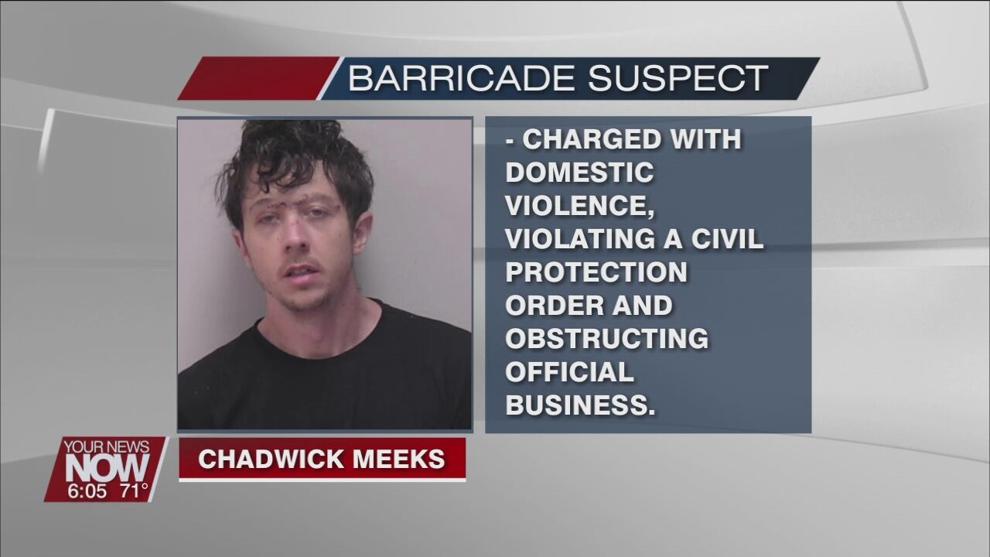 What started out as a call for a fight in progress, turned into a person barricading himself in the home and overdosing on drugs. Findlay Police officers arrested Chadwick Meeks on the charges domestic violence, violating a civil protection order, and obstructing official business.
Just after 3 a.m. Monday morning, officers responded to the 1600 Lippincott Avenue for reports of a fight. When they arrived, Meeks ran into the garage and barricaded the doors. While they were trying to talk Meeks out of the garage officers notice that he stopped responding to them, and it became apparent that he had overdosed on drugs. They entered the garage and took him to the hospital for treatment and placed him in custody. The case remains under investigation. 
Media release from Findlay Police Department 3/31/2021: Officers were dispatched to 1600 Lippincott Ave for a report of a fight in progress.  Upon arrival the suspect ran into a garage and barricaded the doors.  Officers determined the suspect was to be placed under arrest and began negotiations to attempt to get the suspect to remove the barricade and exit the garage.  During the course of the negotiations it became apparent the suspect was overdosing on narcotics and he stopped responding to officers.  At which point entry was made and he was placed into custody.  Hanco EMS then transported him to Blanchard Valley Hospital for treatment.
The suspect was identified as Chadwick Meeks and was arrested on charges of Domestic Violence, Violating a Civil Protection Order, and Obstructing Official Business.