An incident at the fair last night had one person was taken into custody, and an officer spraying pepper spray into a crowd.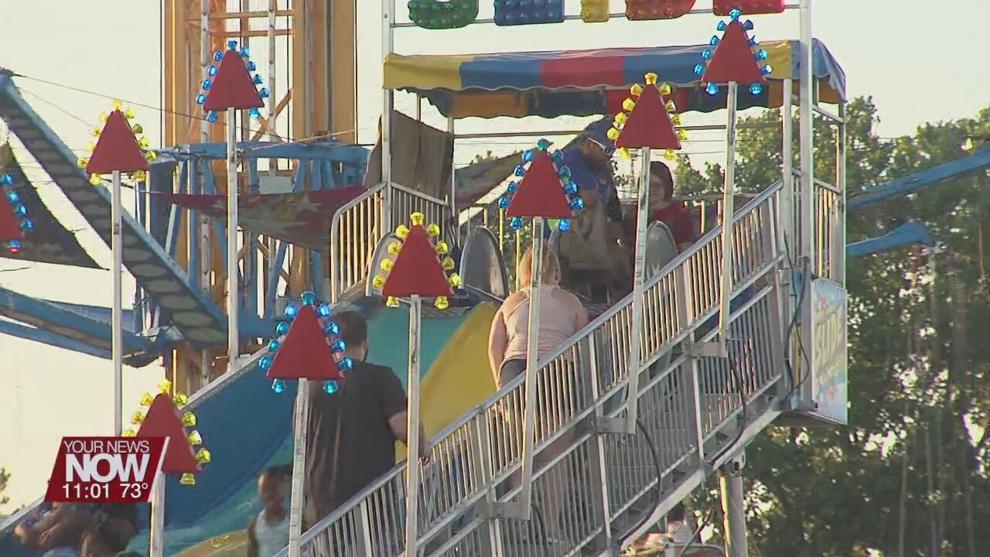 According to the Allen County Sheriff's Office, several groups of teenagers and young adults were causing issues at the fair on Saturday night (08/21/2021). They say through the night, deputies were receiving complaints about these groups cutting in lines, making explicit comments to fair-goers, and other inappropriate behavior.
Deputies tried giving verbal warnings to the group, but when approached, the groups ran into the crowds at the fair. At around 9 that night, park rangers stopped a group, and a physical altercation ensued.
One person was taken into custody, Kyshawn Lee Newell, age 19 from Lima. As this person was being walked out, a crowd of people followed deputies and were harassing them to have the suspect released. At this point, a deputy sprayed pepper spray on the crowd, which then dispersed.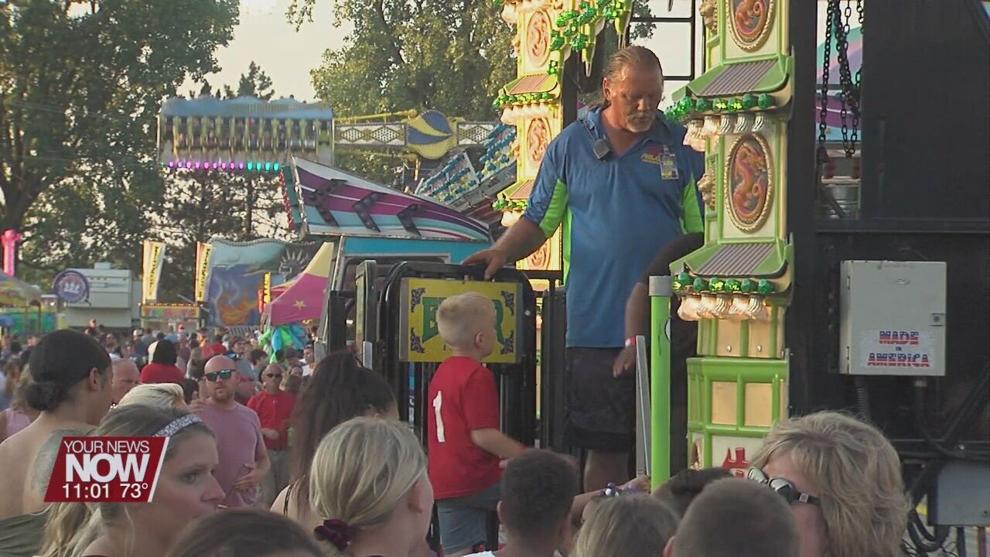 The Allen county fair board says it is their priority to keep people safe at the fair, and the sheriff's office does a great job of making sure that happens.
Brad Core, president of the Allen County Fair Board says, "It happens from time to time, from year to year. The sheriff's department is always wonderful. They nip things in the bud, they take care of them right now, they keep incidents from escalating and turning into something larger than what they need to be. It's an absolute pleasure to work with the sheriff's department in terms of keeping people safe at the Allen County Fair."
No other incidents were reported from Saturday night, and the investigation for this incident is ongoing. Below is the attached press release from the sheriff's office.
MEDIA RELEASE FROM ALLEN COUNTY SHERIFF - 8-22-2021
On Saturday, August 21, 2021, at the Allen County Fair several large groups of teenagers and young adults, ages approximately 14-20 years old, caused issues at the fair. Each group contained roughly 10-15 individuals, totaling approximately 50 people. Throughout the night deputies received complaints the individuals in these groups were cutting in lines, making graphic sexually explicit comments towards\about female fair-goers, taunting fair-goers, and other inappropriate behaviors. Deputies gave warnings and commands to no avail, then when deputies approached the group(s) they would immediately run into the crowd shoving fair-goers on their way, including elderly, children, and strollers.
At approximately 9pm, one of the groups were stopped by park rangers. The park rangers were shoulder checked and chest bumped by multiple individuals in this group. Once hands were placed on the rangers, they immediately called for backup. At this time several physical altercations happened at once requiring the Allen County Sheriff's Office to call in additional help from our street unit outside of the fair. One individual was taken into custody. As the suspect was being taken away a crowd of approximately 30 people followed deputies trying to have the suspect released. This crowd harassed and taunted as they followed the deputies causing one deputy to spray OC into this crowd. The crowd then immediately dispersed. No other incidents occurred after this and no injuries were reported.
During the above-mentioned altercations, our main dispatch center received a call from a third party stating there was gun involved. This was unfounded.
The investigation is still ongoing.
The Allen County Fair is a safe, community event meant to be enjoyed by all fair-goers. Allen County Sheriff's Office officials and the Allen County Fair board met this morning. There will be zero tolerance for unsafe and inappropriate behavior. Individuals will be removed from the fair for the duration of the Allen County Fair and if they are caught back on the property will be arrested for trespassing. Our goal, and that of the fair board, is to provide a safe and enjoyable fair for everyone.