More details are being released about the high-speed chase on Tuesday through Allen and Van Wert counties.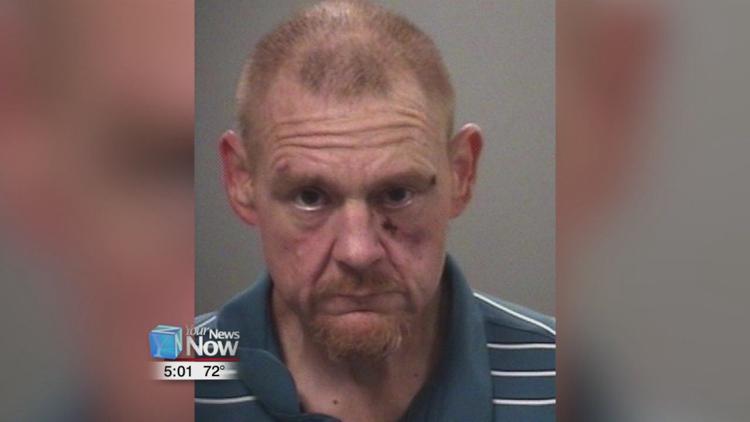 The man driving the semi-tractor that led police on a two hour chase was Terry "Rusty" Pierce Jr.  He is known to have lived in Spencerville. We now know the semi he was driving was in fact stolen from Van Wert County. That may have been the criminal complaint Spencerville police referred to when they tried to pull Pierce over Tuesday morning. He proceeded to drive around Allen County before taking a trip on U.S 30 into Van Wert County.
"It's unknown at this time what he was thinking at the time of this chase," Allen County Sheriff Matt Treglia said. "All I can say is he made repeated threats to kill officers and kill civilians. Like I've said in the past, in these situations, not only are you not going to shoot at my officers, you're not going to shoot at my citizens or try to hurt my citizens in any way."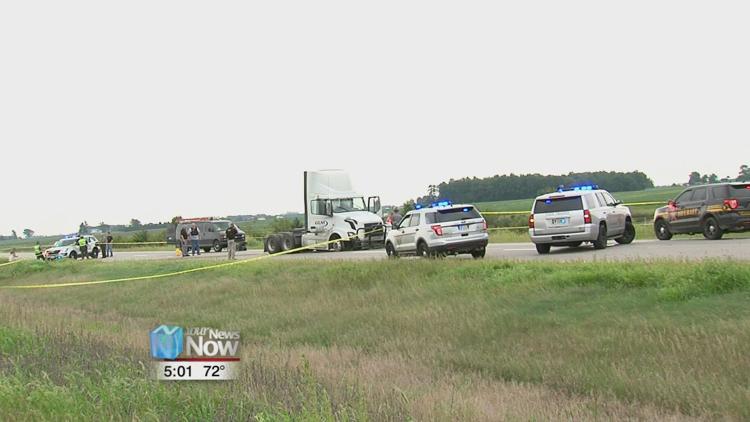 Treglia said they tried many attempts to stop Pierce. They took out his front tires, but the back tires kept him going. They tried driving maneuverability tactics but it was uncharted territory trying to use them on a semi-tractor rather than a car. It was because of the threats Pierce made, as well as driving into oncoming traffic, that led police to start shooting. Fortunately for the sheriff's office, SWAT was nearby when this chase began.
"They were on a training exercise near this incident," Treglia said. "Once they learned of the incident, they immediately stopped their-terminated their training and deployed to the scene. I can't confirm who shot, but I can confirm the officers that did shoot were all SWAT officers from Allen County.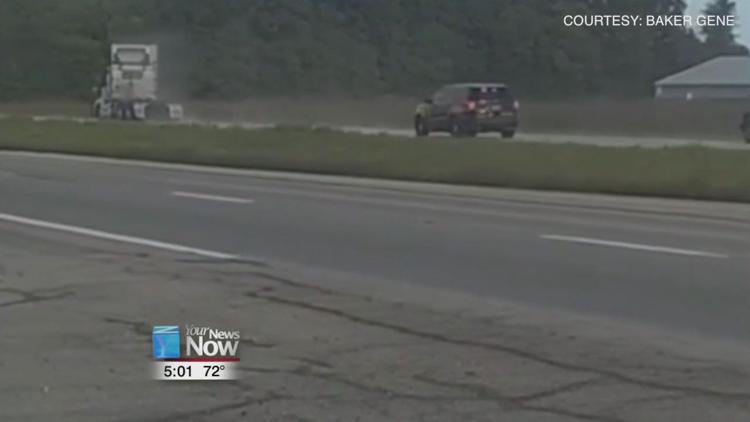 Treglia said he stands by what his officers did to stop Pierce. He made serious threats about driving into a rest stop to run people over.
BCI is handling the main investigation and Treglia believes they will return more information soon.
Press Release from the Allen County Sheriff's Office
As of today at 12:00 PM, I can release the following additional information related to yesterday's pursuit and subsequent officer involved shooting.
The suspect was positively identified as Terry Pierce Jr. Date of Birth 10-23-1972. Terry's last known address was on Briggs Ave. in the Village of Spencerville, Allen County, Ohio.
The semi tractor operated by Terry during the pursuit was reported stolen from a GLM Transport location in the City of Van Wert, Ohio (Van Wert County). Terry was not an employee of the company and we cannot confirm a reason for stealing the semi tractor at this time.
The Allen County Sheriff's Office SWAT Team was involved in the pursuit. The SWAT Team was immediately available due to being on a training assignment at a nearby location. Once the SWAT Team was notified of the ongoing incident, they immediately terminated their training exercise and deployed to the scene.
I am still unable to release the number of officers involved in the shooting and the number of rounds fired but I can confirm that Allen County SWAT Officers were the only officers that discharged their weapons during the incident.
We were notified that an accident occurred between two semi-tractors on U.S. 30 and it is currently being investigated by the Ohio State Highway Patrol. This accident was not the result of any direct law enforcement action eg. stop sticks, vehicle maneuvers, etc. This accident occurred several miles west of the ongoing pursuit.
Matthew B. Treglia, Sheriff