Each day we are losing more and more friends to flowers, as well as fruits and vegetables. However, we are not talking about people with green thumbs, but the honey bee.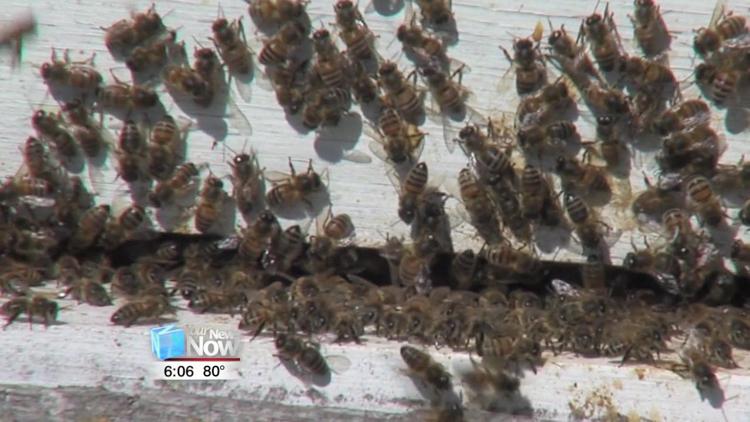 "I have been a beekeeper for about 15 years. Most of us that keep bees it becomes a passion and we just really love it," said Mike Doseck, Ohio State Beekeepers and Grand Lake Beekeepers Association.
Mike Doseck and members of the Ohio State and Grand Lake Beekeepers Associations come to the Auglaize County Fair to spread the word about their hobby, in hopes to inform the public the important role that the honey bee has to our daily lives and the dangers they face.
"Some of the problems we have, they are unaware of and so they are really intrigued by us letting them know what the problems are and maybe how they can help us remedy some of those problems," commented Doseck.
One of those problems is a decline in the bee population. According to the Ohio State University, since 2006, commercial beekeepers in the United States have reported 30% loss in their colonies each winter, which is two to three times higher then what was considered historic losses for a bee population. Locally, some of that loss can be attributed to the large number of corn and soybean production we have in our region, which is not a good nutritional food source for honey bees.
"The bees need pollen. Pollen is a protein source for the bees, which allows for the queen when she lays eggs, it gives protein for that egg to develop," explained Doseck.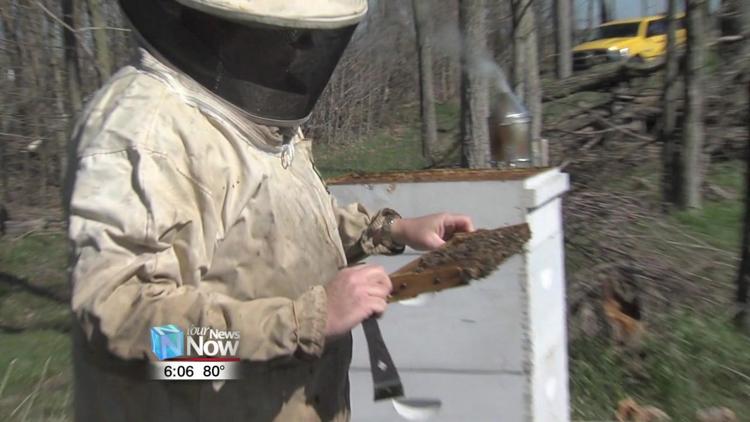 Even mowing along highways creates a green desert for honey bees, but some steps can be taking to help with that.
"Rather mowing grass, if they had pollinator habitat, that would really help the bees out. Also in farming, if we could refrain from using quite so many pesticides and herbicides. Because the bees sometimes will take that back to the hive with them and that could kill the hive," said Doseck.
Helping to protect the bee population will help sustain fruit and vegetable production for years to come. For more information and videos about this hobby and how you can get started, you can log on to ohiostatebeekeepers.org.